Cyberghost VPN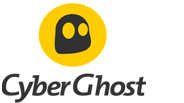 Visit Site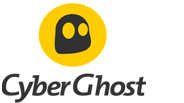 Looking for a VPN that will keep you so well hidden that you become ghostlike? One that keeps your online activities invisible to hackers, ISPs, and governmental agencies? CyberGhost offers those things and a whole lot more. Let's see if they have the stuff that will help you become a haunt on the Internet.
Ease of Use
CyberGhost VPN is about as easy to use as any VPN could get. Simply download and install their software from their website and you are ready to surf the Internet anonymously. All you need to do is click the connect button. All the heavy lifting, from choosing the best server, to encrypting your connection, is done for you.
You can change the settings to fit your needs, including launching CyberGhost VPN when you launch your device. The service is also 100% customizable to meet your needs and expectations. You'll find apps available for all major operating systems, as well, including Windows, Mac, iOS and Android. You can also set up a custom connection with Linux devices, routers, and other devices.
Top ↑
VPN Location
Location is, of course, everything in real estate and VPNs. CyberGhost has a network over 6,000 servers around the world that are all but a click away with a total bandwidth of 55.25 GBit/s. Sure, 90 countries might not seem like a whole lot when compared to other VPN services, but they do have the major ones covered, and they are a growing company, so they should be offering many more soon.
Top ↑
Price
One thing that makes CyberGhost attractive is that they have pricing options. The first choice is to pay by the month. It costs you $12.99 per month, and comes with a 45-day money-back guarantee.
However, for those who want to save a bit of money, you should take advantage of the offer of $3.5/Month for 18 months, $7.99/Month for 6 month. All accounts come with the ability to connect up to 7 devices, as well.
Top ↑
Privacy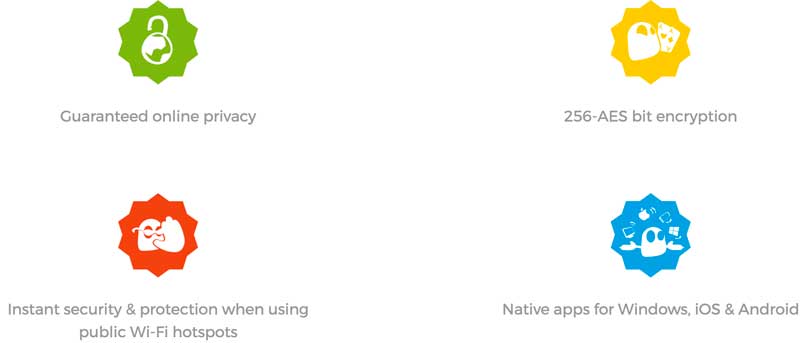 For starters, CyberGhost keeps you hidden as well as any VPN can. You get military grade 256-bit encryption whenever you're connected. CyberGhost also implements automatic behavior for any Wi-Fi networks on which you want to be protected.
It automatically kicks in any time you are connected to selected Wi-Fi hotspots so you never have to connect to the VPN on you own.
CyberGhost VPN also sets you up with an ad-blocker, anti-tracking protection, and leak protection for both DNS and IPV6. And your access to CyberGhost is never logged, so you don't have to worry that someone is keeping track of the sites you visit or what you are sharing online.
Top ↑
Speed
Download speed is ever the issue with a VPN. You are always bound to have some slowdown when torrenting or streaming over a VPN, but with CyberGhost, you'll hardly notice a difference. This is particularly true with the ability to customize everything from the server to which you connect to the way the VPN service operates on your specific device.
Top ↑
Customer support
CyberGhost VPN has a large set of FAQs and a database full of information about their services. It is perhaps one of the most extensive and easy to navigate knowledge bases that you will find in the industry.
You'll find a range of guides, troubleshooting documents, FAQ pages and feature/functionality announcements, all of which can be accessed directly through their website. You can also request a help request to the company's support team. There is a live chat feature on the company's website, as well.
Top ↑
Solid security and an anonymous web presence
The name CyberGhost invokes thoughts of being invisible, and as far as a VPN goes, that is what you get from them. Solid security and an anonymous web presence that holds its own with any service out there. Their interface is easy to use and availability of a proxy site at any time makes for an attractive option.
PROS
Countries: 60+
IP Adresses: 3,000+
Servers: 3,000+
45 Days Money Back Guarantee
Special Promotion: $2.75/month for 18 Months
CONS
No free trial
1-month service costs $11.99