Express VPN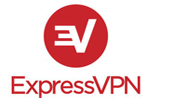 Get the #1 Rated VPN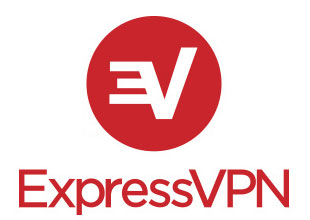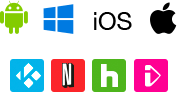 Money-Back Guarantee:
30 day guarantee
Customer Support:
24/7 live chat support
One VPN that makes some serious promises is ExpressVPN, which claims to be the fastest VPN on the market. Is it really the fastest VPN on the market? And even if it is, is it even worth using? Today we'll find out as we review ExpressVPN. Let's get started!

What we liked about it
Unrestricted access to Netflix
Works in China
30-day money-back guarantee
24/7 customer support
Unlimited access to video, social media, music, and games
Connect to more than 90 countries
Allows P2P/Torrenting
Uses 256-bit AES encryption
The fastest and most secure VPN
Best overall deal: 12 months + 3 months FREE
Check more PROs here

Ease of Use
ExpressVPN is incredibly easy. Signing up for ExpressVPN only takes a few minutes. All you have to do is select their pricing plan (which we'll discuss in a moment), enter in your e-mail, and put in your purchase information.  There's no thousand page questionnaire, just 1,2,3 and you're done.You can use ExpressVPN on your computer, smartphone, or tablet. You're allowed up to three connections per subscription, so if you're person with multiple devices you won't get left out in the cold.Unlike other VPNs that require you to enter your login information every time you use their software, all you have to do is enter an activation code (which is given to you when you sign-up and download ExpressVPN) once and you're good to go.
Top ↑
VPN Location
Being able to select multiple locations from multiple countries is a huge part of what makes or breaks a VPN. It's great to have 00 locations on a VPN, but if they're all in the United States there's not much of a point. Luckily, you don't have that problem with ExpressVPN.ExpressVPN has approximately 148 (and growing) locations in 94 countries. Compared to other VPNs, that's pretty decent; not exemplary but not terrible either. For the 99 percent of VPN users, 148 locations in 94 countries is more than enough to meet your needs.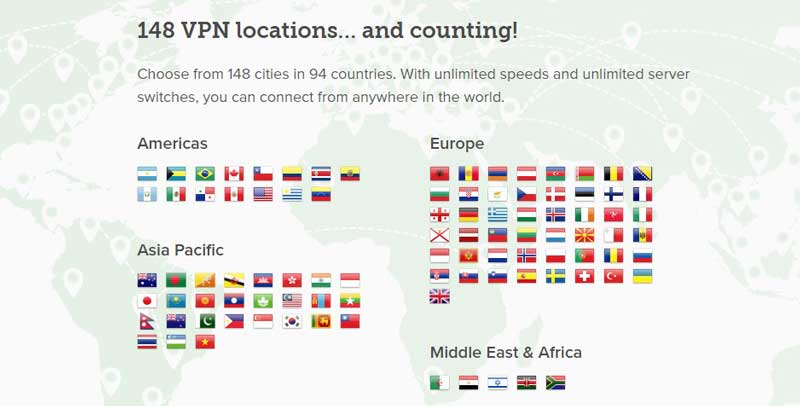 Top ↑
Price
As far as price is concerned, this is where other VPN services have ExpressVPN beaten. A one month subscription to ExpressVPN is going to run you $12.95 a month, compared to most services that charge between $2-$5 a month.You can save yourself some money and get a six month subscription for $59.95 ($9.99 a month) or purchase an 15 month subscription for $99.95 ($6.67 a month).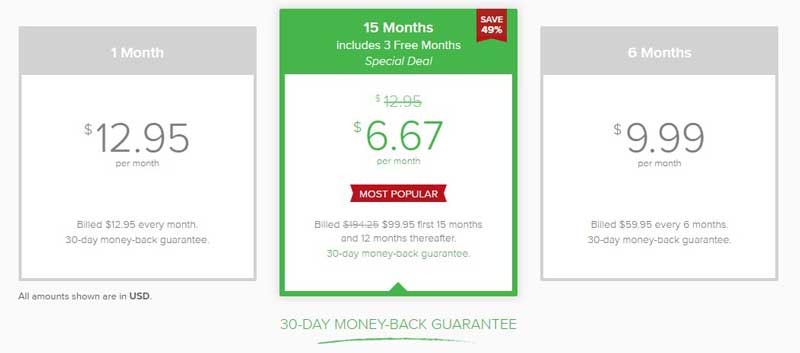 Privacy
Aside from speed and ease of use, privacy is perhaps the most important aspect of a VPN. Without the proper privacy controls, you could be handing over your browsing information to third party companies or the government without even knowing it; which is why it's always good to read the fine print first.For people downloading movies for free, this means the difference between watching Suicide Squad and getting a copyright infringement notice from your internet provider. And for those using VPNs to watch Netflix in other countries, this could mean the difference between keeping your account or getting banned.Thankfully, ExpressVPN is SSL secured with 256-bit encryption, so your data is safe from hackers. Also, ExpressVPN does not gather any data without your consent and when it does all of the information is anonymous; which means it can't get traced back to you.
Top ↑
Speed

In terms of speed, ExpressVPN is fantastic. When using a VPN for the first time, you'll often notice that your internet is much slower; download speed included. This is one of the trade-offs you usually get with VPNs, but with ExpressVPN you hardly notice the difference.Naturally, your device will slow down when downloading something but that is to be expected regardless of whether you're using a VPN or not. But even then, with ExpressVPN you can still check your e-mail and browse Facebook with minimal reduction in speed.Of course, you're still limited by the network you're connected to, but again, that has more to do with your side than anything. Is ExpressVPN the fastest VPN on the market? Without reviewing every VPN in existence, that's hard to say. But, based on the ExpressVPN's performance, it's not a stretch for them to call themselves that.
Top ↑
Customer support
With a friendly and responsive staff, ExpressVPN gets high marks for customer support. If you have a problem with your service, you can live chat with a customer support representative, day or night, who will be able to walk you through almost any issue you're facing.Alternatively, if you don't mind waiting or if live support wasn't able to help, you can reach out to the support staff via e-mail or contact form; which usually takes a few hours to get a response. Compared to other VPNs, which sometime don't even have customer support, ExpressVPN does stand out.
Top ↑