Norton Secure VPN Review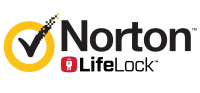 Visit Site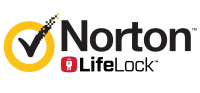 Norton is a well-known digital security company that makes many programs to keep your devices secure from online threat. They are well known for their antivirus and internet security. They also offer this Norton Secure VPN to keep your device safe while you are away from home and subject to many more threats.
Norton Secure VPN is a program that you can download on up to 5 devices that will block anyone from accessing bank, credit card, or personal information while you are on an open WIFI network.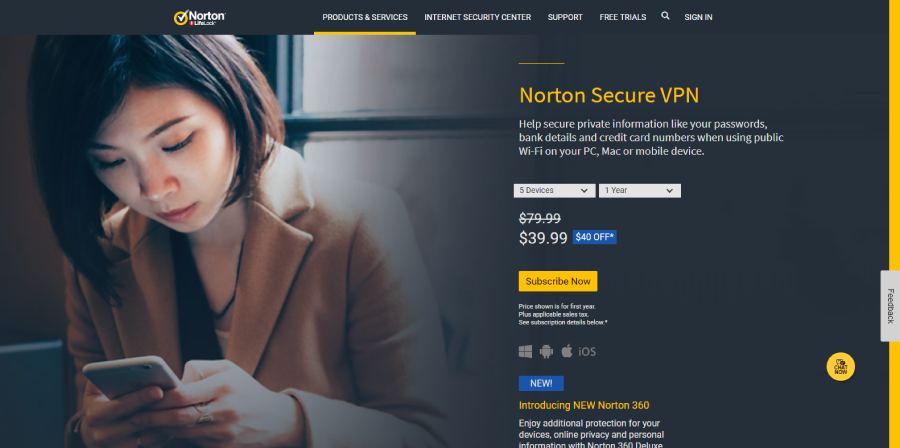 Services Available
There is much more to Norton Secure VPN than just keeping your information safe online. It offers with your subscription many extra features and services.
They encrypt your personal information while you are connected to an unsecured WIFI with bank-grade encryption. You can feel safe using a public network with this amount of high-tech security.
You can also browse anonymously while on this unsecured network. You are free to surf the web without worrying about companies tracking your every move. You won't have to worry about ad tracking either because Norton Secure VPN blocks this before it happens.
This app also allows you to have access to all your apps and websites that you would normally use from home while you are away. You won't have to worry about internet borders and accessibility while traveling which can be very convenient and make you feel right at home.
True to their name, Norton Secure VPN will also protect your devices from online threats. It holds a 100% virus protection promise. There is a small print that explains that no one can be completely safe from all viruses since hackers are evolving every day, but they do their best to keep up with them.
They use Smart Firewall and Dark Web monitoring to ensure that none of your personal info is leaked and if it is, they can detect it and inform you right away so that you can take the necessary precautions.
It is also conveniently a password manager so that you don't have to remember all your passwords or come up with good, complex ones on your own. Norton Secure VPN will track your passwords and automatically log you in.
A few extra features of Norton Secure VPN are the ability to set parental controls on your children's devices, SafeCam to keep you from being spied on through your own camera, and 50 GB of cloud storage.
Top ↑
Cost and Special Offer
Norton Secure VPN is offering first time users a special discount of 40% off their first year of subscription. This brings the yearly cost down to $39.99. When you divide that by 12 to figure out the monthly cost it is a very affordable $3.35 per month.
It is important to note that your subscription will automatically renew after the first year for the regular price of $79.99. This is still only $6.67 per month.
Top ↑
Customer Support
Norton takes customer support very seriously. With every subscription you have the ability to contact customer support with any question that you may have. If you need to know how to use a certain feature of your app, they will patiently teach you the ropes. If you need to discuss a problem that you are having or some technical difficulty, they will respectfully make things right.
You also have the option of asking a question through their online forum of fellow customers and experts. Anyone can help you answer a question that maybe they've experienced and solved already. You can also learn some new ways to use the apps you already have that you might not have been aware of.
You can also sign in to your account and get personalized information that are specific to the products that you have a subscription to.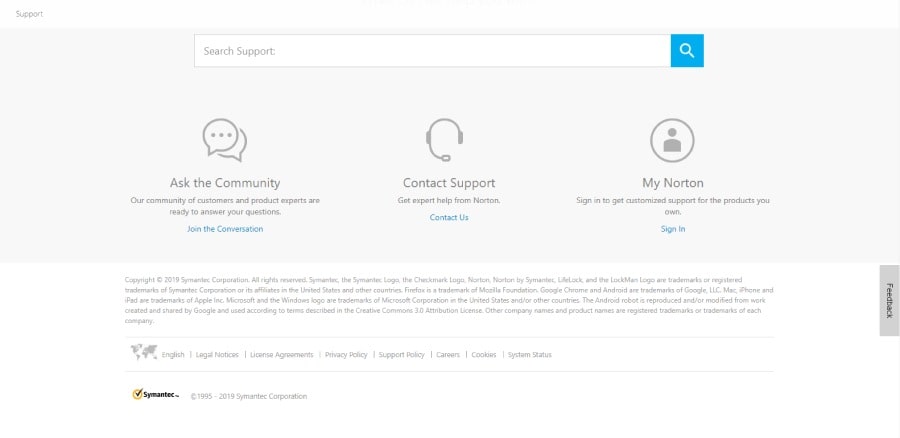 Top ↑
Conclusion
With a name you can trust and all the extra features that come with Norton Secure VPN, you are getting a great deal for peace of mind while surfing the internet away from home and on an unknown or unreliable WIFI network.
Don't take the risk of falling prey to online hackers and sign up for this service today.
Top ↑
Norton Secure VPN Review
PROS
One payment for 5 devices
Available for PC, Android, Mac and IOS systems
Bank-Grade Encryption
Money Back Guarantee leaves no risk
50 GB of cloud storage included
Dark Web Monitoring
Parental controls to keep your kids safe
100% virus protection
Password manager
Access all your apps and sites on the go
Block Ad Tracking
40% off your first year
CONS
Automatic renewal
Price increases the second year