Your VPN provider's home country matters!
More and more people are making the most of VPNs to encrypt their online connections and protect their data across different devices. However, choosing the right VPN can seem like a challenge, and one big factor you might have overlooked is the country of origin of your chosen VPN. It can make a massive difference to your safety, and this guide will explain why.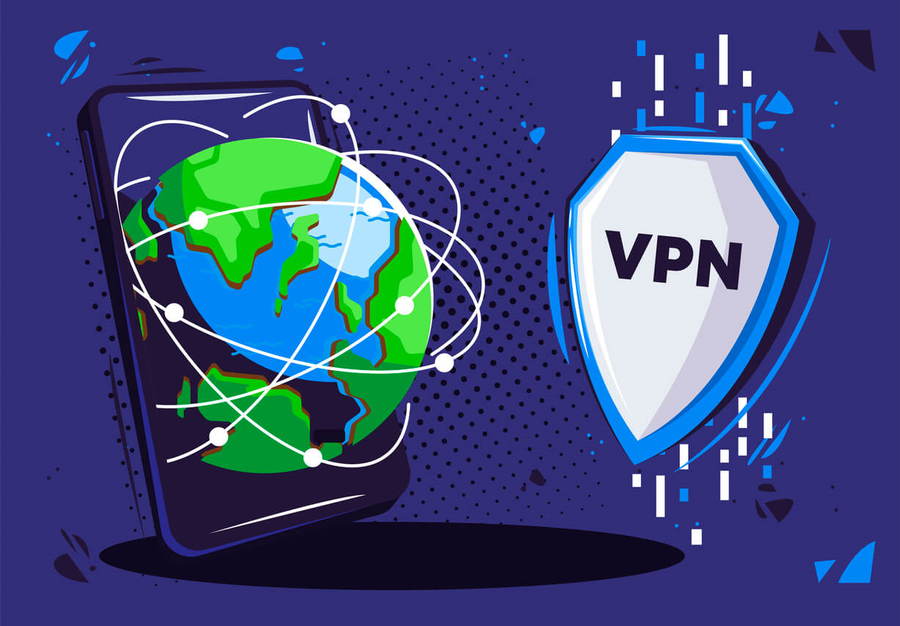 Can a VPN Guarantee My Privacy?
VPNs are designed to encrypt user connections and mask IP addresses, helping you stay safe and anonymous online, but they aren't all made equal. While many of the best VPNs have no logs policies and care about customer privacy, others actually store some of your data and could use or share it with government agencies and authorities. For this reason, not every VPN can guarantee your privacy.
Best VPNs to Maximize Your Security:
How Private Are VPNs? Do They Log Everything I Do?
This depends on the VPN. Some of them truly are 100% private and will not log any of your user data or activities. Others can be far less protective of your privacy and will actually store some of your data from when you created your account, as well as even storing records of your online activities.
What Is Five Eyes, Nine Eyes, and Fourteen Eyes?
These three terms refer to alliances of countries that work together to collect and share data with one another for security purposes and other reasons.
Five Eyes:
 Australia
Canada
New Zealand
UK
US
Nine Eyes:
All of the countries included in Five Eyes, along with Denmark, France, Norway, and the Netherlands.
Fourteen Eyes:
All of the countries in Nine Eyes, along with Germany, Belgium, Italy, Sweden, and Spain.
Why is it important that a VPN doesn't keep logs?
If a VPN is based in one of the countries mentioned above and keeps logs of its users, it can then be asked to share that data with security and intelligence agencies all over the world, potentially providing logs of your info and user data with the entire government bodies.
How to Protect Yourself Against These Prying Eyes
The best way to protect yourself is to get a high-quality VPN, ideally based in a country outside of the Fourteen Eyes alliance. You should also make sure to choose a 'No Logs' VPN that won't track or store data, and you might even want to invest in two separate VPNs and use them together for additional security.
What is the jurisdiction of the major brands?
Best VPN Providers to Guarantee Your Privacy

Anyone looking for the very best VPN and wanting to keep their online connections safe, secure, and private at all times simply has to consider ExpressVPN. Rated and ranked by experts and casual users alike as one of the very best VPNs in the business, ExpressVPN is fast, secure, and trustworthy.
This VPN is based in the British Virgin Islands. Even though these islands are under the control of the UK government, they have their own laws and internal affairs and aren't under the same obligations as a VPN actually based in the UK. The BVI is seen as one of the top spots for VPN jurisdiction.
Services Review
One of the best things about ExpressVPN is that it has an absolutely huge network all over the world, with servers in over 160 different locations overall. Because of this, it's able to offer amazing speeds without any worries of delay or interruptions as time goes by, and it consistently performs really well in speed tests.
If you use ExpressVPN, you won't notice any real change in your download or upload speeds. In fact, some users have even reported having a faster internet connection when switching to this VPN, which proves just how speedy and efficient it really is.
ExpressVPN is also very safe and secure, making use of high-grade security standards and technologies to protect its users. Plus, it's one of the most user-friendly VPNs on the market, working well across all platforms, and ExpressVPN has some of the best customer services around.
PROs
Really easy to use
Super-fast
Great customer support
CONs
Monthly plan is expensive

Another one of the best Value VPNs to choose if you care about online security and total privacy while visiting sites, and downloading files is Cyber Ghost. As the name implies, this company aims to help you feel like a ghost online, floating through cyberspace without being seen or heard, utterly impossible to track.
It does a great job of living up to this initial premise, offering industry-leading standards of security and privacy for its users. It's based in Romania, and even though Romania is part of the EU, it isn't involved in the 14 Eyes Alliance. So, it doesn't have any mandatory data retention laws or engage in data sharing programs with other European countries.
Services Review
There's a lot to love about CyberGhost, starting with just how easy it is to use. You can get up and running in a matter of minutes with your CyberGhost account by downloading the software onto a range of different devices, hitting the connect button, and letting it do its thing in the background while you carry on with your usual online activities.
Since CyberGhost has such a large server network all over the world, it can offer blazing fast speeds to its users without any kind of lag, delay, or interruption, so you'll be able to download files without any worries.
CyberGhost also excels when it comes to security and privacy. It makes use of military-grade security standards and state-of-the-art privacy protocols to protect its users, while also offering a lot of advanced features and extras like kill switches and so on.
PROs
Excellent security
Very easy to use
Super-fast
CONs
Doesn't work on all sites

Finally, we come to NordVPN. The reason why this is one of the best VPNs for security and privacy in terms of its jurisdiction is that it's based in Panama. Panama has no mandatory data retention laws whatsoever and is recommended by experts as one of the best locations for a VPN because of its attitudes towards privacy.
As well as being based in a great place for protecting user data, NordVPN also happens to be one of the best all-around VPNs for security in general. It has countless servers all over the world and offers a long list of excellent security features and great speeds.
Services Review
Part of what makes NordVPN such a top VPN option for those who care about their online safety is its dedication to privacy and security. This VPN provider really goes above and beyond the call of duty to protect its users, with secure servers all over the world in dozens of different countries. It even offers obfuscated servers for those in places where VPN usage is frowned upon.
It comes with a whole lot of excellent security features, including double protection, kill switches, and more, all delivered in a very simple, straightforward, easy to use app that works really well across devices.
NordVPN also has excellent speeds, thanks to its vast server network, and it works well too, offering quick and easy access to all the big sites for those who love entertainment.
PROs
Industry-leading security
Based in Panama
Excellent performance
CONs
Can take a while to connect

FAQs
Why do I need a secure VPN?
The whole point of getting a VPN is to protect your online connections and stay safe while browsing the internet, downloading files, logging into your accounts, and so on. An insecure VPN won't be able to offer the total protection you want, as it may store, sell, or use your data in ways you don't necessarily agree with.
Can I get a free secure VPN?
There are some highly rated free VPNs out there that offer decent levels of security and protection. However, the problem in most cases is that free VPNs usually have data limits that can prevent you from downloading files, or browsing sites. Once the limit is reached, you lose protection, so it's usually recommended to opt for a paid VPN instead.
Read More: Is it Worth using Free VPNs?
Will a VPN keep me secure on mobile?
Yes, there are plenty of high rated VPN apps and programs available for mobile devices like Android and iOS phones and tablets. You have to choose carefully though, as some VPNs don't work well on mobile or don't offer the very best levels of protection.
What does a VPN kill switch do?
A kill switch is a special feature of some of the best VPNs that activates if your VPN protection gets interrupted in any way. It automatically cuts your internet connection so you won't be exposed or at any risk, even for a second. It's essentially an extra level of protection for emergency situations.
Read More: New To VPN? Read Our Complete Guide for VPN Beginners
We receive advertising fees from the service providers we rank below.
Advertising Disclosure