Best VPN for Browsing Dark Web Safely
For users in
-
Always-on Ultra-fast Online VPN for your Privacy
Stops Malware, Ransomware and Viruses for your Protection
Cloud Based Internet Management and Filters for your Control
Why the Dark Web Is Dangerous
The internet is one of the most useful innovations of all time, completely changing the way we work and live. It's filled with countless tools and resources, with an almost endless number of websites and pages to explore. However, beneath the surface, there's an entire section of the internet that many people don't even know about and will never access: the dark web.
In order to understand why the dark web is so dangerous, we have to first understand what it is. Essentially, the term 'dark web' is used to cover all of the sites and pages that aren't indexed by search engines like Google and Yahoo. This means that you aren't able to find these sites simply by going to Google and typing in a certain term.
Because of the way it works, you can't even access the dark web on most traditional browsers, and the dark web is considered dangerous due to the fact that it can be used for numerous illegal and nefarious things. There are many horror stories about the kinds of sites and pages that can be found in the deepest and darkest corners of the internet, like those found on the dark web.
People can use the dark web for many different things. There are sections of it dedicated to selling drugs and weapons, hacking into people's bank information, and buying and selling all kinds of illegal services. At the same time, there's also a lot of safer and perfectly legal content on the dark web, including unbiased news networks, unique forums and communities, online libraries filled with digital books and papers, and more.
Many people can use the dark web for totally legitimate reasons. However, it can be unsafe to access without proper protections. Since the dark web is so heavily associated with drugs, weapons, and other illegal activities, governments and internet service providers might raise red flags if they see you even trying to access it. What's more, heading into the dark web without protection could put you at risk of hackers and other cyber-criminals.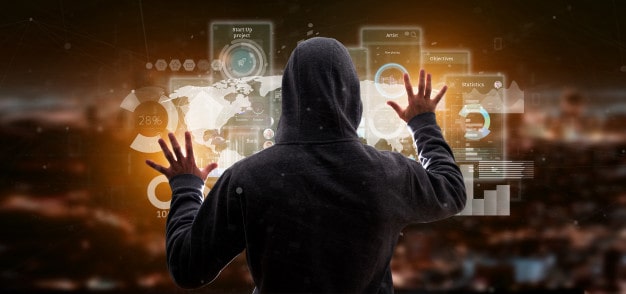 Why Use VPN to Access the Dark Web?
Since the dark web can be quite dangerous to navigate and explore without the proper protection, experts always recommend that users install a trusted VPN beforehand. A VPN, or virtual private network, works by masking your identity and encrypting your online connections and protects you in all your online activities. This can offer several key benefits for dark web users:
Security – One of the main reasons why people get VPNs to access the dark web is to protect themselves against possible hacking or other cyber-crime. If you end up on the wrong site on the dark web, hackers and cyber-criminals can easily use your data against you, track your IP address, learn all about your identity, and target you with viruses, malware, and more. With a VPN, your connections will be encrypted, so you won't need to worry about these kinds of threats.
Confidentiality – Another big benefit of using a VPN to access the dark web is for privacy and confidentiality. When you try to access the dark web without a VPN, government agencies and even your own internet service provider can see exactly what you're doing. They may start to monitor your connections. They can't track the specific sites you visit, necessarily, but they can see that you're accessing the dark web, and this may raise some suspicions. A VPN will hide all your online activity, so nobody can see what you're doing.
Compatibility – Another reason why you might want to make use of a VPN for the dark web is for compatibility reasons. The best VPNs can work across a range of different devices and protect you on each and every one. While it's not recommended to access dark web pages and sites on devices like phones, it is still possible to use Tor on an Android system, and a VPN will give you the added protection you need on laptops, computers, tablets, phones, and so on.
Access – In order to get to the dark web, you'll need to have a way of accessing it. Most people make use of a special browser called Tor. However, there are certain countries and parts of the world in which access to Tor is blocked, making it impossible for people in these locations to get the browser they need to visit dark web pages. A VPN will let you get Tor via servers in other countries, giving you the access you need.
Ultimately, having a VPN before accessing the dark web will give you the peace of mind to delve into the darker regions of the web without having to worry about hackers targeting you or authorities spying on your activities. It basically makes it a lot safer and more comfortable for people to browse dark web content without the fears and anxieties that can come along with this process.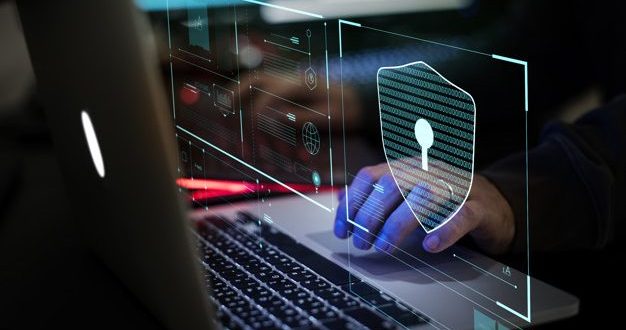 At the same time, it's important to note that the dark web does contain a lot of shocking and controversial content, and it's not a part of the internet that should be explored lightly. Even with a VPN, you could stumble onto sites and pages you would prefer to not visit, so make sure to do the necessary research and have the right preparation before venturing into the dark web.
Here Are
The Best VPNs For Dark Web

Reviewed & Compared

When we look at the best VPNs overall for security, ease of use, compatibility, and effectiveness, ExpressVPN always appears at the top of the pile. This industry-leading VPN is also one of the best VPNs for the dark web and offers the high-end speeds and security you need to use Tor safely and smoothly.
ExpressVPN protects all its users with 256-bit encryption, along with advanced features like a kill switch and leak protection. It's based in the British Virgin Islands, which is a top-tier destination for security and privacy, and all of its apps work with Tor, allowing you to connect to the dark web on various different devices without any issues whatsoever.
Pros
Best in-class encryption
Competitive prices for longer plans
Detailed guides and customer support
Cons
Cheaper options are available

Last but not least on our list of the best VPNs for business is Cyber Ghost. Designed to help you feel utterly invisible and totally protected any time you're online, this VPN can offer peerless standards of security and protection for its users. It also ranks highly for speed, customer support, and value.
Speed and Performance
Due to its enormous server network, including locations across dozens of countries around the world, Cyber Ghost is able to provide really solid speeds for its users. It's a highly dependable VPN for business use, allowing your workers and managers to transfer files quickly and easily.
Strong Security
Making use of 256-bit military-grade encryption and industry-leading security protocols, Cyber Ghost is unmatched when it comes to VPN security. This way, business users will be able to rest assured that their files are always 100% safe.
Number of Simultaneous Connections
When it comes to simultaneous connections, Cyber Ghost continues to stand head and shoulders above the competition. Other VPN providers might limit you to 3 or 4 devices at a time, but Cyber Ghost lets each user connect on up to seven devices.
No Logs Policy
When you use Cyber Ghost, you won't need to worry about any data logs or activity tracking whatsoever. The company has a strict no-logs policy, ensuring that its users' identities and information are always totally protected.
Pros:
Excellent privacy
Highly affordable
Really easy to use
Lots of handy features

When it comes to online security and privacy, NordVPN is often held up as the best VPN of them all. This VPN takes security seriously and has lots of advanced, high-end features designed to safeguard users and provide Maximum levels of protection for everyone. NordVPN is especially useful for browsing the dark web and has several key features to help users.
One of those key features is the 'Onion Over VPN' servers offered by NordVPN. These servers are specially designed for dark web users to provide maximum protection. What's more, NordVPN has a no-logs policy to protect all of its users, as well as being based in Panama, a very privacy-friendly destination that isn't involved with any major surveillance networks or alliances. You also get DNS protection, automatic kill switches, and military standards of encryption when you choose NordVPN.
Pros:
Unparalleled privacy settings
Super speeds
Very affordable plans
Cons:
Customer support isn't the fastest
Tor Browser
If you're wondering how to access the dark web, you'll need to know all about the Tor browser. Since dark web pages and sites won't appear or load correctly on traditional browsers like Google Chrome and Mozilla Firefox, you need to get and use a different kind of browser to get into this part of the web: this is what Tor is all about.
Tor is a web browser that makes its users anonymous via the Tor network. On a regular browser like Chrome or Firefox, the sites you visit can be seen by your ISP unless you're using a VPN to hide your identity. With Tor, all user activity is hidden, so nobody can see what you're doing. This is a popular option with people who value online privacy and worry about being spied on.
The way Tor works is quite complicated, but in simple terms, it keeps users secure by not directly connecting them to websites. Instead of establishing a direct connection, Tor bounces your connection around on different nodes that are designed to anonymize each user. This can lead to Tor running a little slow compared to other browsers, but this is the price you pay for privacy and protection.
Tor's design is based on Mozilla Firefox, so if you've used Firefox in the past, you shouldn't have any issues getting up and running with Tor and understanding how it all works. But even though Tor prevents ISPs from being able to see which nodes and sites you're connected to, it can't stop them from seeing that you are connected to Tor itself in the first place.
Again, this is why a VPN for the dark web is so useful. It hides the fact that you're connected to Tor at all. This can make a real difference, as ISPs might be suspicious if they see any kind of Tor connection. If they can't see that connection in the first place, then they won't have any particular reason to worry. Plus, many of the best VPNs come with Tor features designed specifically for dark web users.
The best way to ensure the protection of your privacy when browsing the dark web is using a VPN. Feel free to pick the one that suits you from our selection of the most trusted ones!