Best VPN for Gaming
For users in
-
Always-on Ultra-fast Online VPN for your Privacy
Stops Malware, Ransomware and Viruses for your Protection
Cloud Based Internet Management and Filters for your Control
The Best VPNs for Gaming | In-depth Analysis
There are all kinds of uses for VPNs, from encrypting and securing your internet connections to helping you access streaming content. While many people focus on the security and privacy advantages of VPNs, there's a whole audience of people making use of VPNs to enjoy better online gaming experiences, too.
The best VPNs for gaming can help out in a myriad of ways. They can let you access certain servers around the world, which could let you play with friends in other countries more easily. They can also help you access regional stores and even buy and play new games before they're released in your area.
VPNs for gaming can also help out with things like protecting you from DDoS attacks and other potential cheating methods, and some have even been proven to boost your ping and help you enjoy less lag in your online games. But you have to choose with care. Because not all VPNs are created equal, this guide will help you find the very best VPNs for gaming.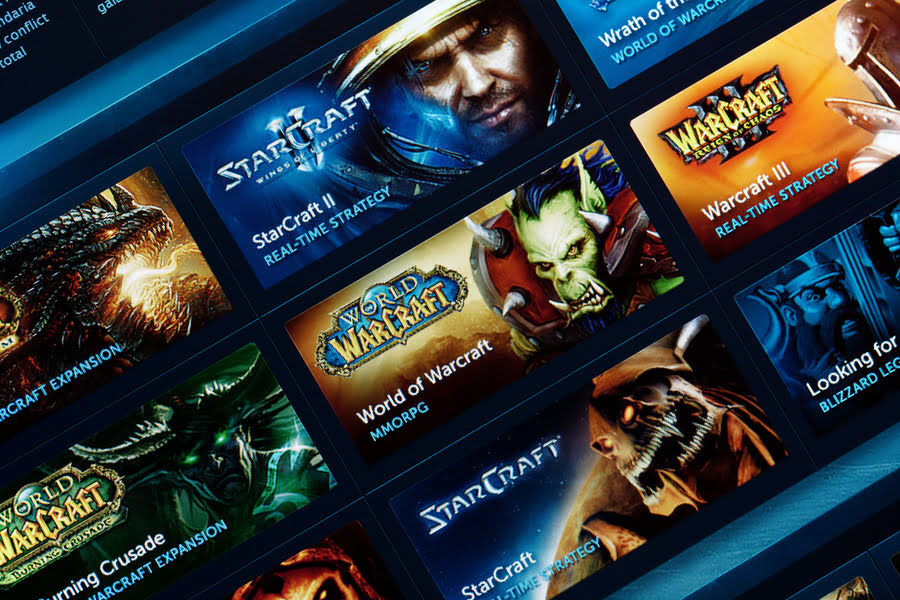 Here's a summary of the best VPNs for Gaming
How to Choose the Best VPN for Gaming
For gamers, speed is everything. So, it's no surprise that speed is the number one factor to pay attention to when focusing on buying a VPN for gaming. You need to find a reliable, proven, high-performing VPN with strong speeds that won't impact your ping in a negative way or lead to a laggy connection.
You also need to think about the size and scope of the VPN's server network. Some VPNs have way more servers in a much greater number of locations than others. This feature helps connect to servers in that part of the world, so it's another important thing to pay attention to.
Other important factors include customer support and encryption protocols. If you plan to use your VPN for other purposes, such as streaming, torrenting, or general internet security, it helps to pay attention to a wide range of factors and get a great all-round VPN you can trust.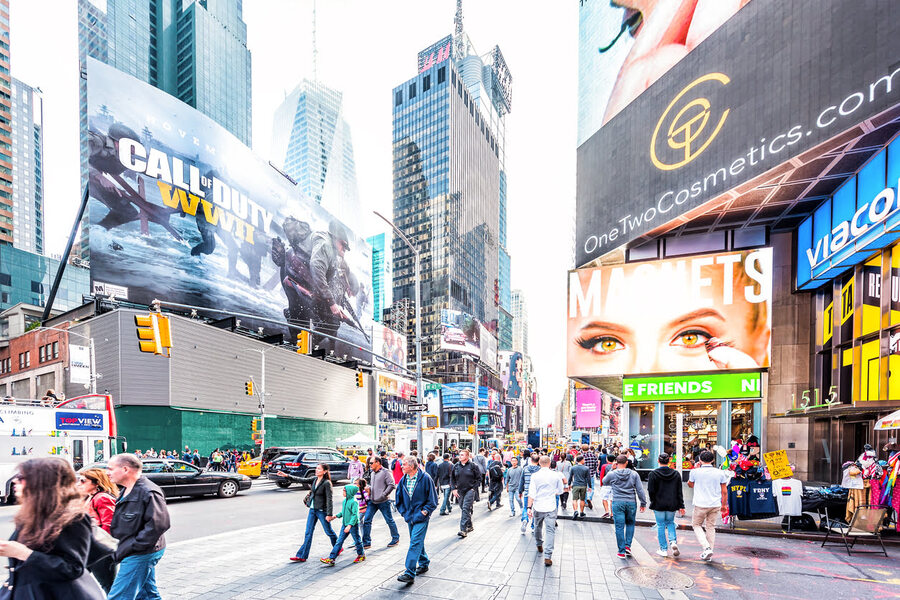 Here Are
The Best VPNs For Gaming

Reviewed & Compared

For gamers, ExpressVPN has a lot to offer. It's branded as the fastest VPN on the market, and it's clear to see that this particular provider puts a lot of effort into being the best and maintaining its status as one of the most trusted names in the industry. ExpressVPN offers lightning-fast speeds, secure servers all over the globe, and amazing customer support, making it one of the best VPNs for gaming.
Speed and Performance
Speed is perhaps the biggest advantage of ExpressVPN when compared to other leading VPN providers. This company operates thousands of servers spread out across a whopping total of 94 different countries, giving you instant, immediate access to all the gaming servers and content you crave.
Privacy
For those who care about security and privacy when downloading files, streaming media, or playing games online, ExpressVPN is second to none. It stands out as one of the most secure VPN providers you can hope to find, offering some of the strongest encryption technology and a great range of privacy features, too.
Customer Support and Ease of Use
ExpressVPN really puts a lot of effort into its customer support department. There's a round-the-clock live chat system with friendly and professional support workers standing by to help out with any urgent issues. There's also an email you can contact for less urgent problems and an in-depth FAQ and tutorial section.
Pricing and Payment Options
You can sign up to ExpressVPN and make your payment using a wide range of payment methods, including anonymous cryptocurrencies, as well as popular systems like credit cards and PayPal. When signing up, you'll be able to choose between a monthly, six-month, and 15-month plan, with the longer plans being much cheaper than the base monthly option.
Dedicated Gaming Page
Gamers will really appreciate the fact that ExpressVPN has a dedicated page on its site explaining why it's a great option for online gaming, as well as how to set it up to get the best gaming experiences. This page will introduce you to all the advantages of ExpressVPN for gaming and make it easy for new users to get started.
Pros:
 One of the strongest VPNs for gaming
More than 90 countries
No negative effects on ping time or lag
Cons:
Monthly plan has quite a high price
Bottom Line
Thanks to its huge server network, dedicated gaming page, easy to use guides and tutorials, and blazing fast speeds, ExpressVPN is absolutely one of the best VPNs for gaming you can find right now. It stands out from the crowd in every aspect, with almost no drawbacks whatsoever for gamers.

Another one of the best VPNs for gaming has to be NordVPN. Trusted by countless users around the globe, a big benefit of this VPN is its beginner-friendly nature. It's super easy to set up on a range of different devices and offers speedy connections and premium security for each and every user.
Speed and Performance
In terms of speed and performance, NordVPN does an impressive job with relatively limited resources. It hasn't got the biggest number of servers, with about 1,700 in total, but it still manages to offer blazing fast speeds and only minimal impact on ping time for gamers all across the globe.
Privacy
If you care about privacy and security, you'll love NordVPN. This VPN provider really goes beyond the call of duty when it comes to securing its users and offering total anonymity. You won't need to worry about any hackers, trackers, prying eyes, or DDoS attacks when using this VPN, as every single connected device will be fully secured at all times.
Customer Support and Ease of Use
If you ever need any help from the NordVPN team, you can head over to the brand's official site and start chatting to a friendly advisor in a matter of seconds. NordVPN also offers extensive guides and tutorials for its users to enjoy, but you probably won't need too much help as it's really easy to use overall.
Pricing and Payment Options
When it comes to pricing, NordVPN offers three different plans: 1-month, 1-year, and 2-years. The 2-year plan is the cheapest option in the long run, but users are free to select other options based on their own budgets and situations. NordVPN allows you to pay for your subscription with Google Pay, PayPal, cards, and more.
No Device Limit
Most VPN providers enforce limits on the number of devices you can connect simultaneously, but NordVPN is different: it allows you to use your VPN on as many devices as you want, all at the same time. This is great for gamers, as it allows you to play games while also having VPN protection on other devices, like tablets, phones, and computers.
Pros:
 No limits on the number of connections
Great security and privacy
Very easy to use
Cons:
No servers in certain countries
Bottom Line
Definitely one of the best VPNs for gaming overall, NordVPN has a lot of good things going for it. It's really easy to set up and use and won't take too much time to get used to, making it a nice choice for new or inexperienced users who don't want to waste their own time reading through reams of guides and tutorials. It's very fast and reliable too, with impressive customer service and affordable plans.

As the name implies, Cyber Ghost is all about helping its users become 'ghosts' on the internet: free from the worries of spies and prying ISPs. With Cyber Ghost installed on your systems, you can browse the web anonymously, access exclusive content from around the world, and enjoy online games like never before, which is why this provider makes our list of best VPNs for gaming.
Speed and Performance
With more than 6,000 servers dotted around over 90 different countries, Cyber Ghost can boast of one of the biggest server networks of any VPN anywhere in the world. Thanks to this huge network and myriad of servers, you can rely on Cyber Ghost to provide lightning-fast speeds for all your gaming adventures.
Privacy
Many VPNs are focused on privacy protection, but Cyber Ghost really goes above and beyond the call of duty in this regard. It offers a vast range of privacy protection features for advanced users, and even total beginners will be able to enjoy 100% online anonymity with this VPN installed on their systems.
Customer Support and Ease of Use
Cyber Ghost cares about its customers, and that much is clear to see from the highly detailed and exhaustive help center available right on the brand's website. You can read through pages and pages of guides and tutorials to learn more about how to make the most of your VPN for everything from streaming to gaming.
Pricing and Payment Options
Cyber Ghost keeps things simple with its pricing structure, offering just three different plans for new users to choose from. No matter which plan you choose, you'll get the same great service and features, and the only difference between them is the price and the length of your subscription. You can pay via PayPal, credit cards, or even cryptocurrencies.
Dedicated Gaming Page
Hardcore gamers can actually visit the official Cyber Ghost site and find a whole section dedicated to their favorite hobby. This VPN provider clearly cares about gamers and has a whole set-up guide dedicated to helping them play unblocked games and bypass geo-restrictions with ease.
Pros:
One of the best gaming VPNs available
Over 6,000 servers worldwide
Terrific user support
Bottom Line
Overall, if you're looking for a VPN for gaming, you should find a lot to love about Cyber Ghost. Not only can it boast of super-fast speeds, amazing security features, and simple geo-block bypassing, but it even has a whole section on its site dedicated purely to gamers.
Additional Information
Does a VPN reduce ping time and lag?
This is a possibility with certain VPNs. Most of the best VPNs for gaming won't have any impact on your ping time or upload and download speeds at all. This lets you game exactly as before, but with the new and exclusive advantages of a VPN. However, in some cases, if you can connect to a nearby VPN server, your ping time may actually improve.
Can I play games from other regions?
Yes! A VPN will let you cover your IP and make it seem like you're in different countries or regions, allowing you to access exclusive gaming content from those parts of the world. This can let you buy games or downloadable content before it's even technically available in your home nation.
Can I use a free VPN for gaming?
Free VPNs are not very suitable for gaming as they often have data limits. They might, for instance, only let you use about 1GB of data per month. Online gaming uses huge amounts of data per minute, so a free VPN simply wouldn't be strong enough to let you game with your friends.
How does a VPN protect me when gaming?
A VPN will encrypt your connection, covering the IP address of your gaming devices and making it virtually impossible for cheaters or hackers to affect you.
Can I use a VPN to access the Steam/Xbox Live/PlayStation Network while abroad?
Yes, with a VPN in place, you can travel around the world and still have access to the same games and services you enjoy at home, such as Xbox Live, PlayStation Network, and Steam.
What should my VPN settings be for gaming?
Since online gaming is heavily reliant on speed, it's wise to configure your VPN to try and give you the best possible speeds. If you're on a secure home network, you can use a simple protocol like PPTP to improve speeds and connect to a nearby server for the very best ping times.
Summary
Online gaming is bigger and better than ever before, but a VPN can help you take your gaming adventures to the next level! With a VPN in place, you can access exclusive content, game more safely, and play alongside others from all over the globe without any issues. A VPN really can change your gaming experiences, but it's vital to choose the right one, so be sure to read through our reviews and compare your options to make the best choice.