How to get cheap flights with a VPN
For users in
-
Always-on Ultra-fast Online VPN for your Privacy
Stops Malware, Ransomware and Viruses for your Protection
Cloud Based Internet Management and Filters for your Control
How to use a VPN to find cheap flights
Getting cheap flights with a VPN is straightforward. You can start browsing for flights in these five steps.
Select a quality VPN provider: VPN service providers have different strengths. Although most VPN services have similar core features, a handful offers more features and value for money. For example, ExpressVPN, our recommended VPN for booking cheap flights, has more servers than most VPNs.
Install the VPN on your device: You can't use a VPN unless you install it on your device. Visit your preferred VPN provider's website to download their app for your device. Most good VPNs are available in Android, iOS, Windows, macOS, and Linux versions.
Open the VPN app and choose a location: Use your VPN to check for airfare prices available to low-income countries, tourist destinations, or your preferred airline's home country. Change your location with a VPN to a low-income country or holiday destination to see the price of an air ticket in the region.
Clear your cookies: This step is vital to prevent travel sites from showing the same information to you after changing your location.
Start searching: After clearing your cookies, you can look through flight operators for great deals. Remember, your location sometimes determines the prices and discounts you can get. So you need to change your location as recommended above to find the cheapest flights.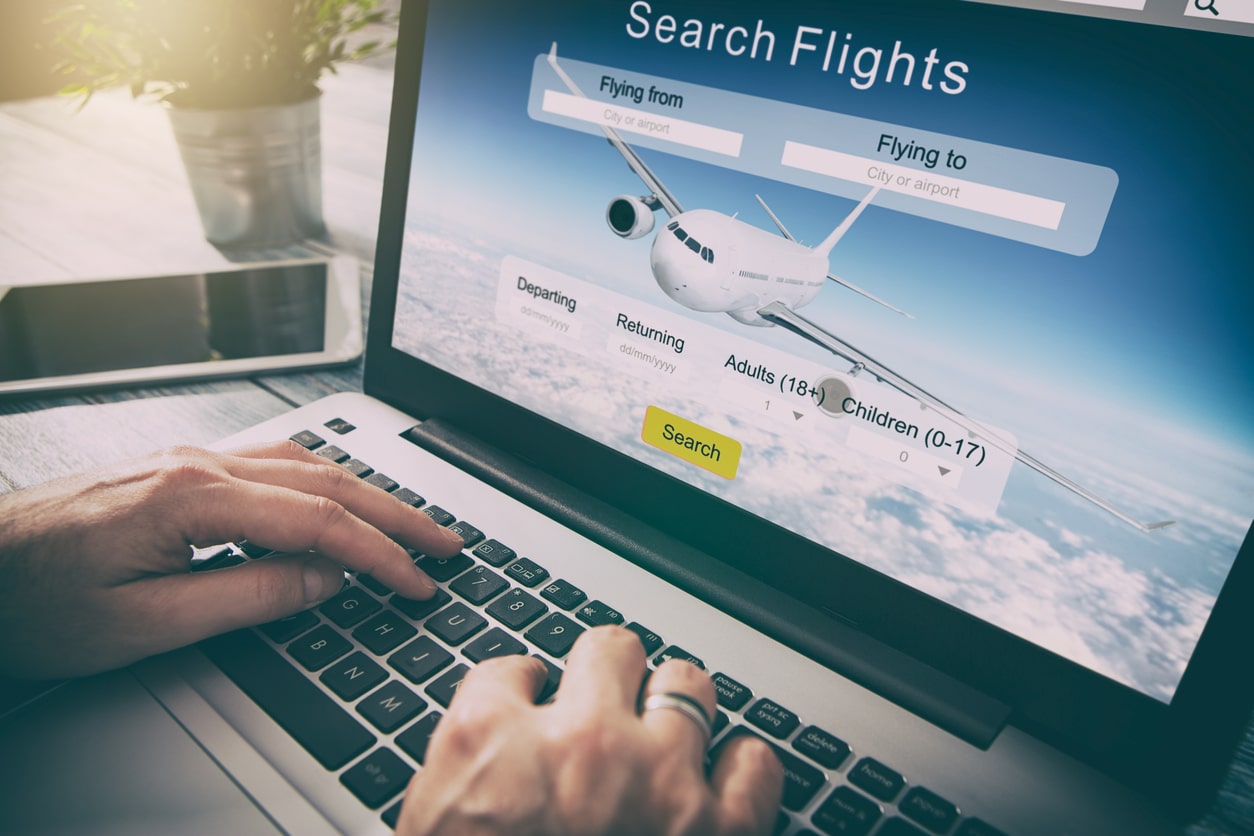 Now let's discuss how a VPN helps you get cheap flights in your location and the best VPNs to book cheap flights.
The Best VPNs for Booking Cheap Flights 

ExpressVPN edges out the competition with its huge network of 3,000+ servers in 94 countries. This gives you access to international flight markets, increasing your chances of accessing good deals.
Huge server network: Take advantage of ExpressVPNs large server base to access flights in the global market. You can save hundreds of dollars when you change your virtual location before searching for a flight ticket.
For example, the cost of a UK to Melbourne air ticket for people in the UK is comparatively higher than that of US residents. You can take advantage of the price difference by changing your virtual location to the US before booking the UK to Melbourne ticket.
Fast Connection: Connect to travel sites without fear of a connection drop or incomplete transaction due to a slow network. With ExpressVPN, you can expect a fast connection and a browsing speed of up to 400 Mbps. ExpressVPN is more than adequate for booking flights on any platform.
Advanced Privacy and Cyber Protection:  You can securely access flights in global markets without sharing your location. ExpressVPN uses military-grade 256-bit AES encryption to deliver hard-line cyber protection. Hackers cannot read your credit card details through your network when connected to an ExpressVPN server.
Multiplatform Support:  You can book a cheap flight from your mobile device, laptop, or smartTV with ExpressVPN. The VPN service supports Windows, iOS, macOS, Android, and Linux operating systems. It is also available for smart TV systems, PC browsers, and game consoles.
No Log Policy: ExpressVPNs No-Log policy ensures you're the only one who knows about your browsing history. The No logs policy means the app does not store your browsing history; consequently, it cannot be provided under any circumstances.
ExpressVPN Pricing and Payment Options
ExpressVPN provides three different plans: a monthly plan for $12.95, a 6-month plan for $9.99, and a 12-month plan for $8.32. You save more money with the 12-month plan than with the 6-month plan.
Every plan comes with a 30-day money-back guarantee. Payment options include PayPal, Bitcoin, credit cards, and more.
Pros
Fast Connection
Advanced Privacy and Cyber Protection
Cons
More expensive than competitors

CyberGhost is one of the best VPNs for booking cheap flights from anywhere. This VPN service manages a large network of 9,000+ servers located in 91+ countries. With this coverage, you can access international flight markets to get the best deals.
Large Server Network: CyberGhost maintains around 9,249 servers in 91+ countries. You can connect to any of the servers to purchase flight tickets. The rule of thumb is connecting to a server in a low-income country or the flight operator's home country.
Advanced Privacy: Keep your identity anonymous on the internet with CyberGhost. Flight booking websites use cookies to track and market to previous website visitors. CyberGhost protects your identity and prevents travel websites from tracking your online activity.
Cyber Protection: Booking flights with a VPN adds a layer of security for you. Thanks to CyberGhost's AES-256-CBC encryption, you can safely use your credit card details on the internet. Without proper data encryption, you risk exposing sensitive data to online hackers, including your credit card information.
Multi-platform Availability: CyberGhost is available in Android, iOS, Windows, and macOS versions. You can also install it on your streaming boxes and PC browsers. So you can use any device to check for flights on the international market.
Split Tunneling: Choose the apps you want to protect with CyberGhost's Split tunnel feature. This means you can access the international flight market with a VPN on one browser while using other apps without a VPN.
CyberGhost Pricing and Payment Options
CyberGhost has three pricing tiers, 1-month, 6-months plan, and 2-years plans. The 2-year plan, which starts at $2.19/month, delivers the best value. The price for a 6-month plan is $6.99/month, and a 1-month plan is $12.99. Every plan is insured by a money-back guarantee.
As a new user, you can get a free trial without providing your credit card. At the end of the trial period, you have to switch to a paid plan or stop usage.
Pros:
Excellent privacy
Highly affordable
Really easy to use
Lots of handy features

Large Server Base: Access fights deals available to specific countries with NordVPN. There are 5,500+ servers across 60 countries, including home countries of airline companies, on the NordVPN network. You can check for geo-locked flight deals with NordVPN by selecting a server in the country with the deal.
Advanced Kill Switch: Protect your real identity from travel sites, even offline. NordVPNs advanced kill switch protects your identity when your network provider has a glitch. The kill switch will automatically turn off when the app establishes a secure connection to a NordVPN server.
Fast Speeds: NordVPN has an excellent connection uptime. You won't experience annoying connection drops while searching for cheap flights.
Advanced Payment Security: Pay for flights safely with NordVPN's AES-256-GCM encryption and perfect forward secrecy protocol protecting your data. Hackers cannot read any information passed from you through NordVPN to your travel site.
Ease of Use: It takes 3 steps to use NordVPN for your flight deal hunting. Visit NordVPN.com to download an app for your device. Register for the VPN service and login into your account. Choose a server and connect to the internet.
NordVPN Pricing and Payment Options
NordVPN offers a fantastic 30-day, no-questions-asked money-back guarantee. This guarantee applies to all subscription packages.
You can purchase the 30 days, one-year, or two years plans. Each plan is available in Standard, Plus, and Complete packages.
The standard package includes VPN service, virus protection, an online tracking shield, and Ad blocking.
The Plus package has all the Standard package features, including a data breach detector and a cross-platform password manager. The Complete package has all the Plus features and 1 TB of secured cloud storage.
NordVPN accepts cryptocurrencies, credit cards, prepaid cards, PayPal, Sofort, iTunes, and AmazonPay.
Pros:
Peerless security
Really easy to use
Fast and reliable
Excellent customer support
Cons:
Slow speeds in some parts of Asia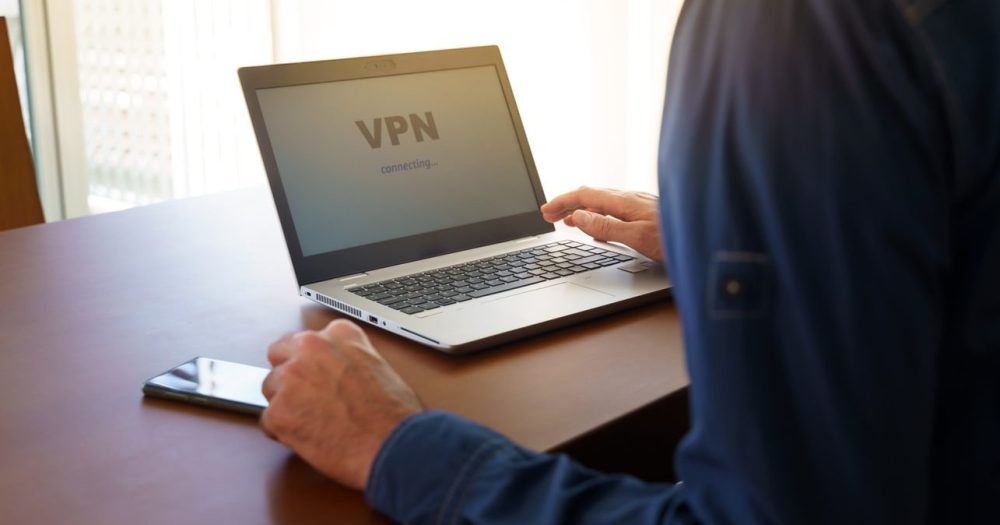 Is it legal to book a flight with a VPN?
Yes, a VPN is a legal tool for cyber protection. Although airlines and booking websites might not want you to hide your personal information from them, doing so is not against the law.
Conclusion
Flights are expensive but you may be leaving money on the table if you're not using a VPN to book flights. Download any recommended VPNs to find cheap flights on the international market. Safe travels.