What Is A VPN? A Beginner's Guide To This Essential Software 2023
For users in
-
Always-on Ultra-fast Online VPN for your Privacy
Stops Malware, Ransomware and Viruses for your Protection
Cloud Based Internet Management and Filters for your Control
You need to be wary of your online activities, and that is for your protection. For one thing, you need to ensure your privacy and give hackers a hard time getting through to your personal online details.
It is in this aspect that you oftentimes need to be anonymous while using the Internet.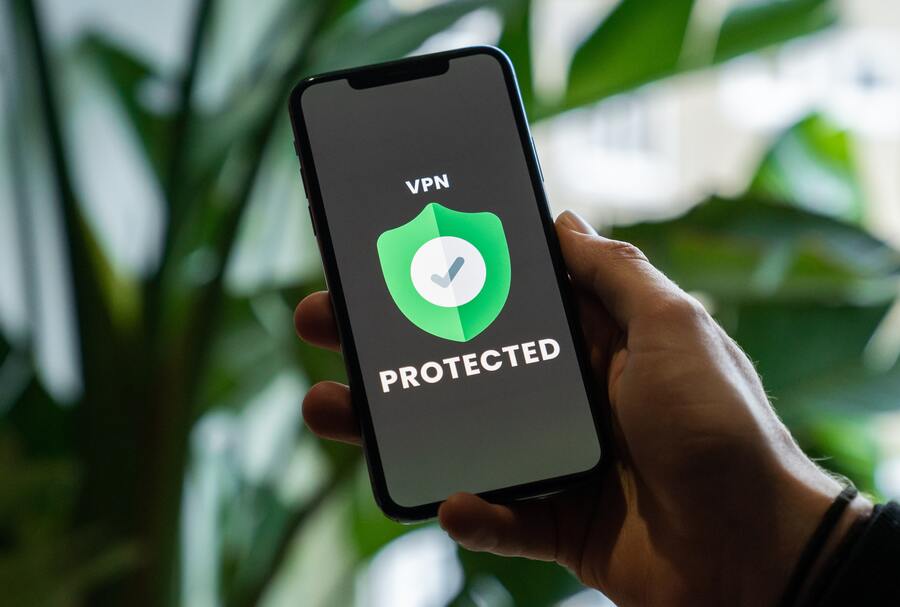 Why Should You Use A VPN?
To make this possible, you need to use a VPN or a virtual private network. With this software, you can conceal your online traffic and location. Other than this, a VPN can also give you a fast and secure browsing experience, among other of its crucial benefits.
There are hundreds of VPN brands and products that you can access, and most of them are fairly easy to use. Even if you're a beginner, it's basically effortless to navigate and understand this tool.
What You Should Know About A VPN
What Are The Functions and Benefits Of A VPN?
The main function of a virtual private network is to protect you as an Internet user. Some of the key ways that this software does this is by:
Encrypting all the data that you send online.
If you are connected to a VPN server while using the Internet, all your online traffic is encrypted. Simply stated, no one else can see your online activities, including your ISP or Internet service provider. Due to this, your ISP will not be able to throttle your speeds.
Thanks to encryption, hackers will not be able to access whatever sensitive information you enter in websites, such as your passwords. A VPN is particularly important if you're using a public network or WIFI because it is easier for cybercriminals to monitor your activities this way. What makes this software even special is that your data will be undecryptible or not understandable if somebody steals it.
Protecting your privacy.
Your IP is your computer's address, and websites use this to determine your location. But if you use a VPN, your IP address will be hidden, i.e., it will not be visible. When this happens, no one can find your true location.
Blocking malicious ads, websites and trackers.
VPNs blacklist malicious websites that can infect your device with malware and trackers. This software is featured with a built-in protection against these damaging sites. There are versions as well that block ads and pop-ups.
How Does A VPN Software Work?
What this tool does is channel all your Internet traffic to the other side on one of its servers. In these servers, all your data is encrypted. So, as an example, you may be situated in the UK and then you connect to a US server. The VPN directs your traffic from the UK to the US, and it is encrypted. As a result, your online activity will not be visible to your ISP, along with your location. They will not be able to track you, either.
Your traffic is forwarded to the website you are visiting, and this website deems that the VPN server is the source of your traffic and not your device. The website sees your IP as that of the VPN server's instead of your own. Ensure that you're using a good quality VPN that utilizes a hefty number of servers and constantly updates their IP addresses. Sites should not have the time to blacklist them. In turn, you become absolutely private and obscure.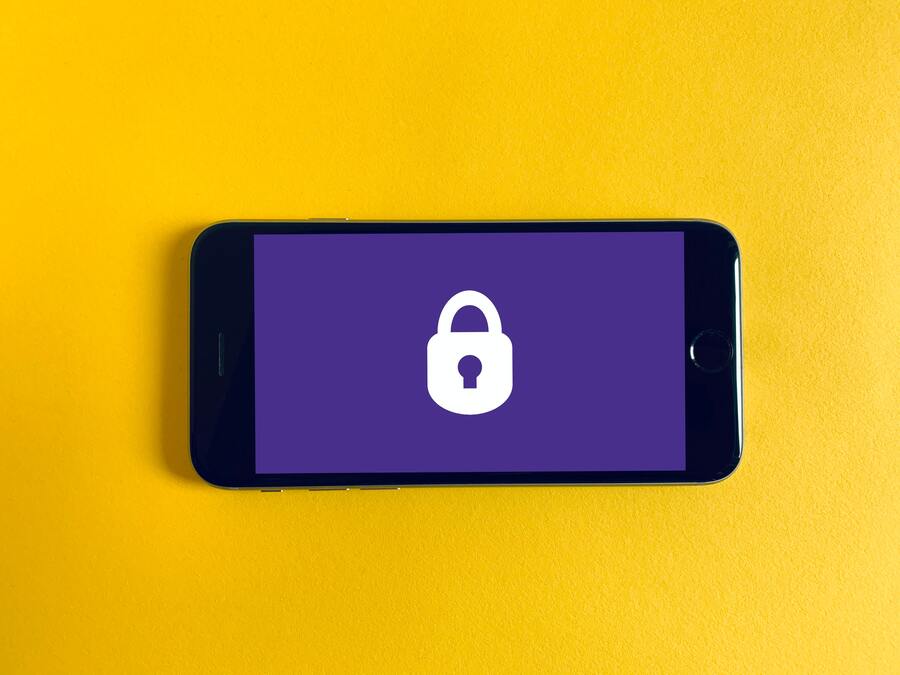 Is It Against The Law To Use A VPN?
There shouldn't be a lot of worries because it is legal to use a VPN. It is not against the law to use this tool. Most countries permit the use of VPN software, with some exceptions, like China and Iran.
In these countries, the use of non-government VPNs is prohibited. Nonetheless, approved VPN providers are apt to have complied with anti-privacy requirements, consequently rendering their services unreliable. If ever you are in these countries, you will not be able to download and utilize blacklisted VPN companies.
How Does A VPN Protect Your Privacy?
Strong security measures and credible privacy policies have to be set in place for a VPN provider to guarantee your privacy. After all, these services handle a great deal of sensitive information. Some VPN softwares may have identical security features, however, they differ in function.
For example, DNS and IP leaks. They are essentially two different things, contrary to common notion. It is vital that you keep yourself informed.
In the same way, you should know that not all VPN providers are created equal. Choose a premium quality and reputable one because some of them are untrustworthy.
Here Are
The Best VPNs For Dark Web

Reviewed & Compared

When we look at the best VPNs overall for security, ease of use, compatibility, and effectiveness, ExpressVPN always appears at the top of the pile. This industry-leading VPN is also one of the best VPNs for the dark web and offers the high-end speeds and security you need to use Tor safely and smoothly.
ExpressVPN protects all its users with 256-bit encryption, along with advanced features like a kill switch and leak protection. It's based in the British Virgin Islands, which is a top-tier destination for security and privacy, and all of its apps work with Tor, allowing you to connect to the dark web on various different devices without any issues whatsoever.
Pros
Best in-class encryption
Competitive prices for longer plans
Detailed guides and customer support
Cons
Cheaper options are available

Last but not least on our list of the best VPNs for business is Cyber Ghost. Designed to help you feel utterly invisible and totally protected any time you're online, this VPN can offer peerless standards of security and protection for its users. It also ranks highly for speed, customer support, and value.
Speed and Performance
Due to its enormous server network, including locations across dozens of countries around the world, Cyber Ghost is able to provide really solid speeds for its users. It's a highly dependable VPN for business use, allowing your workers and managers to transfer files quickly and easily.
Strong Security
Making use of 256-bit military-grade encryption and industry-leading security protocols, Cyber Ghost is unmatched when it comes to VPN security. This way, business users will be able to rest assured that their files are always 100% safe.
Number of Simultaneous Connections
When it comes to simultaneous connections, Cyber Ghost continues to stand head and shoulders above the competition. Other VPN providers might limit you to 3 or 4 devices at a time, but Cyber Ghost lets each user connect on up to seven devices.
No Logs Policy
When you use Cyber Ghost, you won't need to worry about any data logs or activity tracking whatsoever. The company has a strict no-logs policy, ensuring that its users' identities and information are always totally protected.
Pros:
Excellent privacy
Highly affordable
Really easy to use
Lots of handy features

When it comes to online security and privacy, NordVPN is often held up as the best VPN of them all. This VPN takes security seriously and has lots of advanced, high-end features designed to safeguard users and provide Maximum levels of protection for everyone. NordVPN is especially useful for browsing the dark web and has several key features to help users.
One of those key features is the 'Onion Over VPN' servers offered by NordVPN. These servers are specially designed for dark web users to provide maximum protection. What's more, NordVPN has a no-logs policy to protect all of its users, as well as being based in Panama, a very privacy-friendly destination that isn't involved with any major surveillance networks or alliances. You also get DNS protection, automatic kill switches, and military standards of encryption when you choose NordVPN.
Pros:
Unparalleled privacy settings
Super speeds
Very affordable plans
Cons:
Customer support isn't the fastest
Features To Look For In A Reliable VPN Service
Using a good quality VPN service needs you to look for the following privacy-protecting features:
No- Logs Policies
These policies of a VPN product have to be tough because it ensures that the company does not record your browsing activity. Accordingly, they cannot be disclosed to government surveillance agencies and hackers won't be able to retrieve any of your information from the servers.
DNS Leak Protection
Normally, the websites that you visit become visible to your ISP. This is tantamount to your ISP having access to your browsing activity. But when you connect to a VPN, your DNS request to learn the IP address of the site that you're opening is directed to your VPN's DNS servers instead of your ISP's DNS servers.
A DNS leak protection feature comes to the rescue by preventing your device from unknowingly re-routing your requests back to your ISP.
IPv6 Leak Protection
All VPNs fundamentally use IPv4 addresses, although some services already use IPv6. This situation gives way to a possibly serious security breach.
Should your ISP support IPv6 similar to the website that you're visiting, the traffic that you generate from the latter will be channeled to your ISP rather than your VPN. Because of this, your ISP will be able to track your online activity and the website can trace your location.
These IP leaks can be averted if you purchase a trustworthy VPN that disables IPv6 traffic. Using an IPv4 address, you'd be able to navigate IPv6-enabled websites.
How To Get A VPN In 3 Easy Steps
Select your preferred VPN provider. Read online and customer reviews to guide you with your best choice.
Download and install your chosen VPN software. Go to the website of the provider, and download the app and install it on your device.
Connect your device to a server. Open and log in to your VPN app. Look for a server and click on it so that you can connect.
Conclusion
When choosing the best VPN service, go for that which meets your needs and gives you the most solid security and excellent performance. Plenty of these services have free versions, but upgrading to a premium plan allows you to obtain the most important and practical features.