Total VPN

Review (2023)
Special offer:
$1.59 Per Month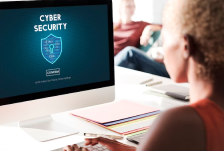 $1.59 Per Month
VISIT SITE
Countries: 70+

Multi Device Protection

$1.59 Per Month

Extra Public Wi-Fi Protection

Access to the Fastest Servers World Wide

Free Encryption tool
Don't Have Time? Here's a Short Summary (1-Minute Read):
Ease of Use: TotalAV VPN offers a simple connection process. Choose a server, tap a button, and your online activity is secure in seconds. Its user-friendly interface suits both beginners and experienced users.
VPN Location: TotalAV VPN boasts a server network of 50+ servers across 50+ countries, prioritizing quality over quantity. Servers are distributed across regions like North America, Europe, Asia, and more.
Pricing: TotalAV VPN's cost-effective pricing starts at $1.59/month, with auto-renewal after the first year. Additional packages with antivirus, VPN, and AdBlock licenses are available.
Privacy: TotalAV VPN employs robust encryption protocols like OpenVPN, AES-256, and IKEv2 to ensure data security and privacy, even on public WiFi networks.
Speed: TotalAV VPN's superfast servers are optimized for high-speed performance, ideal for tasks like streaming and gaming. While some speed reduction is expected, TotalAV VPN maintains stable connections for various activities.
According to a recent study, 65.6% of the world's population is on the internet. That is roughly 5 billion people out of the 7.888 billion of the world population. As the world is progressing at an unprecedented pace towards digitalization, maintaining online privacy, security, and access to restricted content has become paramount. With the infamous data breaches and cyber threats, safeguarding your online activities is no longer a luxury but a necessity.
This is where VPNs come into play and offer a shield of protection and anonymity. TotalAV VPN is one such VPN that safeguards its customers from data breaches with its superfast servers. In a world where every online activity is overexposed, TotalAV VPN allows you to have that unbreachable mystery about your online presence. Launched in 2016, let's review what TotalAV VPN has to offer.
PROs
Access to the Fastest Servers World Wide

Multi Device Protection

Extra Public Wi-Fi Protection

Free Encryption tool

More than 70 Countries
CONs
Auto-renewal after the first year

Only supported in English