How To Watch ITV With a VPN
For users in
-
Always-on Ultra-fast Online VPN for your Privacy
Stops Malware, Ransomware and Viruses for your Protection
Cloud Based Internet Management and Filters for your Control
ITV is home to many different shows and programs that you normally wouldn't be able to access outside the UK. Because of this, it can be difficult for a lot of folks to enjoy shows found on ITV. Fortunately, there's an easy workaround with the help of a VPN. Here's how you can watch ITV shows and programs anywhere in the world using a VPN.
What Is ITV?
ITV is a public television network that broadcasts in the UK. It's a free-to-air network, meaning that anyone with a TV or any broadcast-receiving device can watch the programs on the network for free. Not everybody can watch their favorite shows all the time as they air, however, so ITV offers an easy and free way to access already-broadcasted shows through an app called ITV Hub.
As the name suggests, ITV Hub is an online platform that lets users watch ITV programs and shows even after they've been broadcasted on TV. The service is free, and all you have to do is register to access the content. Like streaming platforms such as Netflix and Hulu, ITV Hub is available on mobile devices and your computer, making it readily accessible anywhere in the UK.
Aside from ITV Hub, theres' also ITV Hub+, a premium subscription-based service that improves your overall experience on ITV Hub. Its most notable features include ad-free streaming and the ability to download your favorite shows, so you can watch them even when you don't have access to the Internet. 
Why Can't I Watch Itv Outside the UK?
While ITV is free and easily accessible in the UK, the same can't be said outside the country. This is because ITV Hub is not available to countries outside the UK. So if you live anywhere else in the world, you won't be able to access the site or app. Even if you have an ITV Hub+ subscription, you won't be able to make use of it outside the UK. But why is this the case?
The answer has to do with streaming rights. ITV does not have permission to stream all of its shows outside the UK, and as such, they cannot allow access to anyone to the site as long as they're connecting from any other country.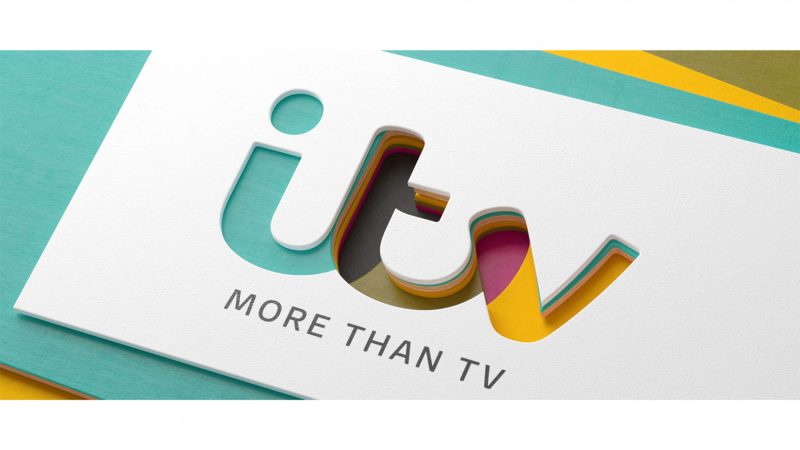 How To Bypass Country Restrictions
There are two possible ways you can get past country restrictions when it comes to streaming services such as Netflix or ITV. Here are your options:
Watch on another streaming platform
One way to get around the fact that you can't watch a TV show or movie is by watching it on another streaming platform. Many movies and shows are available on more than one streaming platform, and if the show you want to watch happens to be one of them, you're in luck. All you have to do is use a streaming platform that has the show available in your country, and you're good to go.
There are problems with this approach, however. For one, you'll probably need to have a subscription to more than one streaming service if you want to watch multiple movies or shows. This can become quite costly in the long run. Even if you're only subscribing for a month, unsubscribing from a service can be a hassle and end up being more trouble than it's worth.
Aside from this, not all TV shows or movies are available on multiple platforms. In fact, many streaming services have their own unique shows and movies as a way to entice people to their service. If the show you plan on watching is an exclusive one, then you have no choice but to watch the show via that particular streaming service.
Use a VPN
Instead of going through all that hassle, a simpler alternative would be to use a VPN. With a VPN, you can access services, websites, and so much more, all from the comfort of your own home. But what is a VPN, exactly?
What Is a VPN and How Does It Work?
A VPN, or Virtual Private Network, is a type of network service that essentially masks your online identity. You see, every device that can connect to the Internet has its own identity in the form of what's known as an IP address. Through this address, websites and services can tell where the connection is coming from. It's basically how streaming services know where you live and whether you're connecting from a certain country or not. In the case of ITV Hub, the service can tell whether or not you're from the UK by checking your IP address.
But you can hide your IP address with the help of a VPN. The network serves as a middleman of sorts and makes it nearly impossible for services and websites to know where the connection is coming from. Your IP address can indicate you're connecting from another country entirely. While this can be extremely helpful for making your online identity private, it's also handy when you want to access websites and services that are only available in certain countries.
Virtually all VPN services today allow you to choose which country you want your connection to come from. So, by setting your location to, say, the UK, you can gain access to all the websites, apps, and services that are only available in the country, and that includes ITV Hub.
How To Set up a VPN for ITV
So, you want to set up a VPN to watch shows on ITV Hub. The entire process is actually quite simple, and you don't need any technical know-how to get things running. There are a few steps you need to follow, though, so be sure you do them carefully.
Step 1 – Choose a VPN
Today, there are thousands of VPN services you can choose from. These range from simple and free VPN services to premium VPN services that charge you for a better experience. There are differences between free VPNs and premium VPNs, so let's go over them briefly.
Free VPN
A free VPN, as you might expect, is a free VPN service. You can download the VPN software on your computer and use it without paying a cent. However, there are usually a lot of limitations when it comes to free VPN software. 
For one, there's often a limit to how much data you can access through a VPN. This limit can either be daily or monthly, and the limit is often too low to be useful for streaming. It may be helpful when accessing simple websites, but you won't get a lot out of your allowance when watching TV shows in high definition.
Aside from this, you may not have a lot of features to work with. You may only be able to choose between one or two locations, for example. This can be a problem if you want to choose a location but it doesn't end up being available on the free VPN.
Still, free VPNs can be quite helpful if you don't have money to spend. As long as you're aware of the limitations, you should be able to access sites and briefly stream videos.
Premium VPN
Premium VPNs offer all you need when it comes to VPN services. Depending on the service's payment model, you may either pay via a monthly subscription or simply pay once to use the service forever. Generally, subscription-based services offer better features and security, however.
With a premium VPN, you can be sure that your identity is kept safe. Premium VPN services use military-grade encryption so that bad actors can't intercept your data. They also have neat little features such as password generators and managers so you don't have to worry about typing them in whenever you access certain websites.
Step 2 – Install the VPN
Once you've chosen a VPN, it's time to get it installed. Simply follow the installation instructions of your VPN service so that you can get it set up on your computer. You will have to download an installer file to get the software on your device, and you'll likely need an account to sign in with, too. Be sure you follow all the steps provided when installing the VPN.
Once that's done, be sure to set your location to the UK. Navigate through your software to select the location of your connection and choose the UK before connecting. You may be asked to choose between multiple servers — you can choose any one of them as long as they're from the UK.
Step 3 – Make an ITV Hub Account
Finally, all that's left for you to do is to set up an ITV account. Registering an account is fairly straightforward, as it will only ask for basic information. The only thing worth noting is that the registration form will ask you for a postcode so that the service will know what region in the UK you come from. Any valid UK postcode will do, so choose from one of the many that you can search online.
And that's it! While it may take a bit of setup, you can watch ITV shows and programs anywhere in the world with the help of a VPN.