How to Watch UFC with a VPN
For users in
-
Always-on Ultra-fast Online VPN for your Privacy
Stops Malware, Ransomware and Viruses for your Protection
Cloud Based Internet Management and Filters for your Control
How to Watch UFC with a VPN
If you are a fan of martial arts events, it's likely you enjoy watching Ultimate Fighting Championship broadcasts online. Unfortunately, not every country has the exclusive rights to show them. This makes it difficult to access and view fights.
Fortunately, there is a work-around. If you have a reliable VPN (virtual private network) you can connect to a company that streams UFC. You will be able to watch the events for free, with zero issues and blackouts.
But exactly how does the process work? And what type of equipment will you require? This article will tell you all you need to know.
Step 1: Get a VPN
The first thing you will need to do is get a VPN. It's important to choose a VPN that's high quality. A good VPN will update its IP server frequently to avoid detection. This differs from lower quality VPNs that won't update and may be blacked out without notice.
The right VPN will also offer fast connection speeds, reliable connections and security benefits like data encryption and an internet kill switch.
There are several VPNs on the market, but here are a few that are recommended for UFC streaming.
NordVPN: This is one of the best VPN options for watching UFC. It offers over 5500 servers across 59 countries. Its unique technology allows it to unblock most streaming services.
NordVPN also supports all major devices so you can use it on six devices at once. You can also use its Smart Feature if you are having trouble installing a VPN into your device. The service is just $2.99 a month and comes with a 30-day money back guarantee.
Surfshark: Surfshark offers approximately 3200 servers in 100 countries. It is even more affordable than Nord with rates as low as $2.05 a month. It can be used on all major operating systems.
The VPN comes with a new tunnelling protocol called WireGuard which ensures fast internet connections and comes with a 30-day moneyback guarantee. You may also access coupons to get deeper discounts.
Atlas VPN: Atlas has over 750 servers across 37 countries. It works successfully with major streaming services such as Hulu, ESPN, Fubo, and UFC. It provides a reliable connection without buffering.
The service works with Windows, macOS, iOS and Android devices. Plans start at just $1.64 a month and come with a 30-day moneyback guarantee.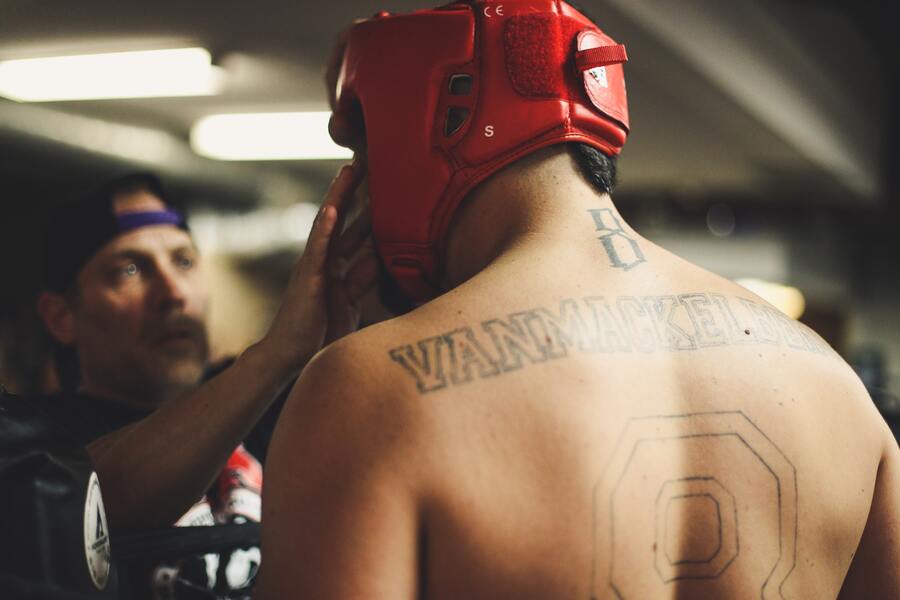 Most Popular

Best Overall Deal: 12 Months + 3 Months FREE

Connect to more than 90 countries

Uses 256-bit AES encryption

Fast and secure VPN

Rock-solid privacy at blazing speeds

30-day money-back guarantee

24/7 customer support


Countries: 90+

45 days money back guarantee

2-year + 4 months FREE plan

IP adresses: 6,000+

Servers: 7000+


Access 5400+ Servers Worldwide

30-day money-back guarantee

Save up to 69% + 3 extra months for 2 year plan

No logs policy

Connect 6 devices at the same time
Step 2: Choose a Steaming Service
There are several streaming services that show UFC fights. The one you choose may depend on the other content on the channel. For example, if you enjoy sports, you may opt for ESPN. Hulu is a better choice if you enjoy shows and movies.
In any case, here is a list of streaming services that show UFC fights and the countries where they broadcast.
ESPN: United States
Mola.TV: Indonesia
BT Sport: United Kingdom
YouTube TV: United States
UFC Fight Pass: USA, Canada, Italy, Spain, Australia, UK, Germany
Hulu TV: United States
Fubo TV: United States
How to Watch UFC on Your Device
The process for watching UFC on your device will vary slightly depending on the device you are using. Here are the processes for the various devices:
For PC (Windows or Mac):
Download a VPN on your computer
Install the VPN
Choose a server that shows UFC
Sign up for the streaming services that shows UFC
Choose a program and view.
For Your Smartphone (Android or iOS):
Choose a VPN that serves the U.S.
Download your VPN and create an account.
Choose a U.S. server and connect to it.
Download the UFC app from the Google Play Store or the app store.
Open the app, click on 'Settings' and log in to your UFC account
Return to the home screen
Click on the UFC logo, choose stream and view.
Watch on a Streaming Device:
Choose a trustworthy VPN.
Install the VPN on your WIFI router
Choose a U.S. based server and connect to it.
Install the streaming stick on your TV.
Open the app of your chosen streaming platform on your TV.
View your favorite UFC programs.