Watch All Your Favourite Movies and TV Shows with a VPN
For users in
-
Always-on Ultra-fast Online VPN for your Privacy
Stops Malware, Ransomware and Viruses for your Protection
Cloud Based Internet Management and Filters for your Control
There are many reasons you might decide to invest in a VPN. Some of those reasons are centered around privacy and protection, but others are focused purely on fun and entertainment. As well as helping to encrypt your internet connections and help you stay anonymous online, VPNs can also be used to access streaming content from around the world.
This allows you to access a world of streaming content at the touch of a button. However, you have to be careful. There are a lot of VPNs out there, but not all of them are useful for streaming purposes. That's why this guide exists, to introduce you to the top 3 VPNs for streaming available today.
Short on time? Here's a summary of the best VPNs for Streaming
How to Choose the Best VPN for Streaming
If you're considering getting a VPN for streaming, there are a few key features to pay attention to, and perhaps the most important one of all is speed. Most streaming sites have a strict minimum speed requirement. Additionally, you need to have a specific download speed in order to watch movies and shows in high quality.
If your speed starts to suffer because of the VPN, your streams may begin to lag, buffer, or simply fail to load at all, so this is a very important factor. Server numbers and locations are also important, as they determine which regions you can connect to and how many different servers are available to you at any one time. The more servers, the greater your possibilities of streaming.
Finally, it always helps to find a VPN with good customer support. If ever you encounter any issues with a streaming platform while using your VPN, it's great to be able to turn to the provider's customer support team and ask them for help, as the best support agents are often able to make a real difference and assist you in overcoming any obstacle.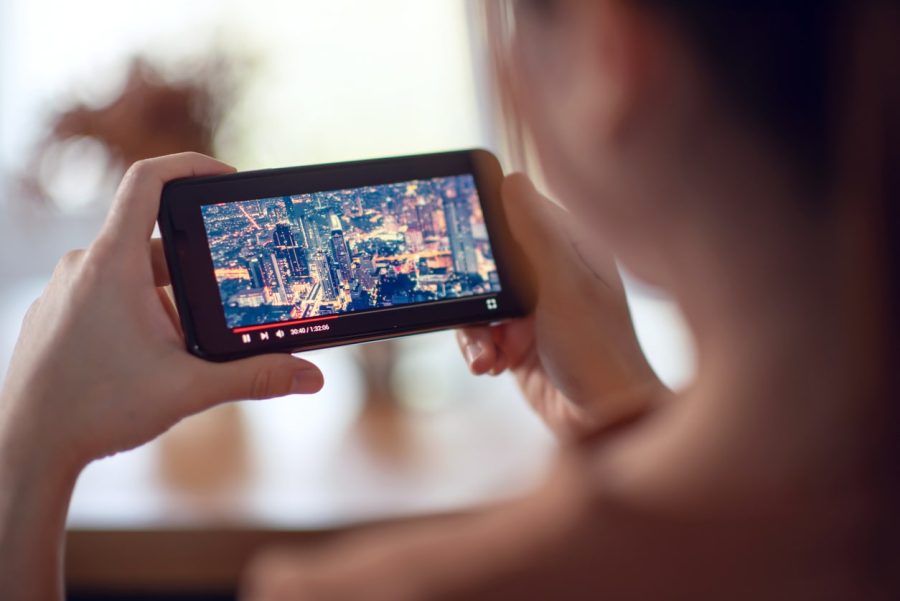 Here Are
The Best VPNs For Streaming

Reviewed & Compared

One of the most popular and highly rated VPNs of them all, ExpressVPN markets itself as the fastest VPN in the world, which is sure to tempt many streaming fans into giving it a try. With high speeds, round-the-clock customer service, and a global network of secure servers, there are plenty of positives that help to make this one of the best VPNs for streaming.
Speed and Performance
One of the biggest advantages of ExpressVPN, when set beside a list of other VPNs, is its immensely fast speeds. It has servers in more than 90 different countries worldwide, so you're never too far away from a secure server for all your streaming needs. In fact, the vast majority of ExpressVPN users don't notice any drop in their speeds whatsoever when using this VPN.
Privacy
ExpressVPN also leads the way in terms of security and privacy, equipped with some of the strongest security protocols and most powerful privacy options in the VPN industry today. Anyone wanting to enjoy safe, anonymous online browsing and activities can definitely benefit from having ExpressVPN installed on their devices.
Customer Support and Ease of Use
Ideally, you won't even need to worry about contacting the ExpressVPN team for any help or assistance, as your VPN should be very easy to use from start to finish. However, if you do find yourself in need of any aid or have a question that needs to be answered, you'll be able to head over to the official ExpressVPN system and chat with the team live, whenever you like.
Pricing and Payment Options
Since ExpressVPN is rated as one of the best and most popular VPNs in the industry, you might worry that its prices are a little high, but in reality, they're very competitive. VPN offers three different payment plans: 1 month, 6 months, and 15 months, and if you choose the 15-month option, you'll get 3 free months and the best possible price. Payment methods include Bitcoin, cards, and PayPal.
Setup Guides
One of the best parts about ExpressVPN for streaming is how the company offers so much help to its users. You can head over to the official ExpressVPN site and find detailed, step-by-step guides to set up your VPN with all of the big streaming services, making the whole process really easy, even for beginners.
Pros:
Works with all major streaming networks
Competitive prices for longer plans
Detailed guides and customer support
Cons:
Cheaper options are available
Bottom Line
For those who love to stream music, movies, and all forms of entertainment, ExpressVPN is a big winner in every category. It stands out for its blazing fast speeds and specialized standards of customer support, but also offers amazing privacy and security features too, giving you all you need from a VPN for streaming.

If you want to feel like a real ghost online, free from prying eyes and totally invisible to hackers and trackers, Cyber Ghost has got you covered. This VPN provider is strongly focused on anonymity and privacy, caring a great deal about protecting its users. It also offers some amazing speeds and useful advanced features, making it one of the very best VPNs for streaming.
Speed and Performance
Speed and performance are always very important features to take into account when reviewing any VPN, especially for streaming purposes. Thankfully, Cyber Ghost has over 6,000 servers spread out across more than 90 unique countries, and this huge network helps to ensure that this VPN provides only the fastest speeds and strongest performance every time.
Privacy
As you can tell from the name of this VPN, Cyber Ghost really puts a lot of emphasis on privacy. The Cyber Ghost team is totally dedicated to protecting the privacy of its users and even offers a range of extra privacy features you might not find in other VPNs, like ad blocking and leak protection.
Customer Support and Ease of Use
If ever you find yourself in need of a little help when using Cyber Ghost, all you need to do is head over to the brand's official website and check out the plethora of FAQs, guides, and detailed tutorials. If you need more help, you can make use of the company's live chat feature.
Pricing and Payment Options
When signing up for Cyber Ghost, you'll have the choice between three different subscription plans. You can subscribe on a monthly basis, or for a 1-year or 2-year plan. The longer plans tend to offer much better value than the standard monthly option, and you can pay with a range of different methods, like PayPal or credit card.
Compatibility
Part of what makes Cyber Ghost such a terrific choice for streamers is its compatibility. If you like to stream movies and shows on a range of devices, you'll love this VPN. It works on everything from Windows computers to Android phones, iOS devices, FireTV sticks, Apple TV, smart TVs, games consoles, and more.
Pros:
Works across a wide range of devices
Very fair and competitive prices
More than 6,000 servers worldwide
Cons:
Monthly price is a little high
Bottom Line
Cyber Ghost is a top-quality VPN for streaming that offers pretty much everything you could hope to have. It's secure, fast, and reliable, letting you access all of your favorite streaming platforms across almost any device imaginable without any issues at all.

One of the best rated VPNs, is Nord VPN. It is one of the fastest in the world and is ideal for those who want to stream. With excellent speeds and impressive customer service support, and many secure servers around the world, Nord VPN is a serious contender.
Speed and Performance
One of the more standout features of Nord VPN is its impressive connection speeds. With over 5500 VPN servers available, you have access to ultra-fast connection speeds. This creates a reliable and fast connection ideal for streaming music or shows online. Nord VPN does impress on its performance as you'll automatically be connected to their fastest server available. Nord VPN is optimized to help with file sharing and keeping your private data secure at all times.
Privacy
Nord VPN has a strict no-logs policy. This means no data is collected, tracked, or shared in any way. Shield your IP address as you surf the web and stream content online. It makes streaming more private and secure. No one is allowed to peak over your shoulder while you stream, giving you plenty of reassurance.
Customer Support and Ease of Use
Nord VPN is incredibly easy to use and can be set up within a few minutes. You get daily protection and there is access to a live chat feature, email support, and a help center. So, if you ever need help or support from Nord VPN, you have many options to contact them.
Pricing and Payment Options
Users have the option of monthly, yearly, and 2-year plans and can choose from standard, plus, and complete packages. With the 2-year plan, you get 3 months for free and with the complete package, all exclusive features are unlocked. Even with the basic plan, you get protection and security online, including when you're streaming. There is also a 30-day money-back guarantee which is great for reassurance.
Setup Guides
Nord VPN is incredibly easy to set up and start streaming immediately. There is also help for those who need it on the official website. You can get a step-by-step guide to set up VPN and stream with multiple platforms. Nord VPN is great for beginners too.
Pros:
Access to over 5500 servers worldwide
Excellent security and privacy features
Constant reliable speeds
Cons:
Limited use of torrenting
For those who love to stream movies, TV shows, music, and everything else, Nord VPN is ideal. It impresses on many levels, including offering ultra-fast speeds, great customer support, and excellent privacy and security features. Nord VPN is great for streaming.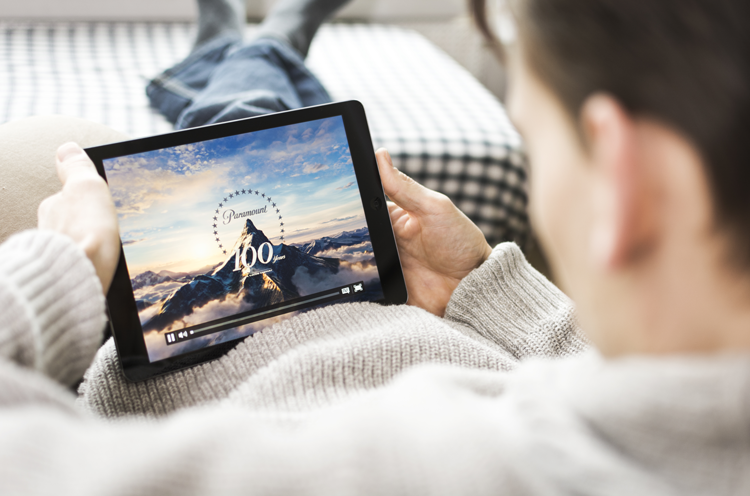 FAQs about VPN for Streaming
How to Stream With a VPN?
Streaming with a VPN couldn't be simpler. The exact process will vary depending on which VPN you're using and which site you want to access, but usually, all you need to do is load up the VPN, connect to a server in a country where your streaming platform operates, and then load up the platform to enjoy its content.
How to choose the best streaming VPN?
The key to choosing the best streaming VPN is to compare your options, read reviews, and focus on the most important factors, such as speed, server locations, and customer support. Find a VPN that meets all your needs before buying a subscription.
Is a Free VPN a Good Option for Streaming?
There are some great free VPNs out there you can try, but they can't really be considered a good option for streaming. Most free VPNs come with data limits. For example, they might only let you use 500GB per week. Streaming just 1 hour of high-quality video requires much more data, so you won't even be able to watch a single episode of a show with most free VPNs.
Summary
Streaming has changed the world and opened up a whole new way for people to enjoy movies and shows, but a lot of the big streaming platforms only show their content based on location or limit their services to a small number of countries and regions. A VPN can help you change all of that, so if you want to start making the most of the age of streaming, we recommend investing in a recommended VPN for streaming right away.