Best VPNs for Amazon Fire TV Stick
For users in
-
Always-on Ultra-fast Online VPN for your Privacy
Stops Malware, Ransomware and Viruses for your Protection
Cloud Based Internet Management and Filters for your Control
The Best VPNs for Firestick in 2023
Amazon Fire TV Sticks have become hugely popular in recent years, able to turn any TV into a Smart TV and offering an almost endless and ever-growing library of streaming content for users to enjoy.
First released back in 2014, Fire TV has gone from strength to strength ever since, allowing users to access Netflix, Hulu, Amazon Prime, YouTube, and countless other services on any TV, carrying their favorite shows and movies around in their pockets at any time.
Why do you need a VPN for Firestick?
Using a VPN with your Amazon Fire TV Stick is essential for several reasons. First, it enhances your online privacy and security by encrypting your internet connection, making it more challenging for third parties to monitor your online activities. Second, a VPN allows you to access geo-restricted content by masking your IP address and making it appear as if you're browsing from a different location.
This means you can unblock content that might not be available in your region. Additionally, a VPN can help prevent throttling by your internet service provider, ensuring smooth and uninterrupted streaming of your favorite shows and movies. Overall, a VPN for Firestick offers an all-encompassing solution to enhance your streaming experience and protect your digital privacy.
How to Choose the Best VPN for Firestick TV
If you're looking for the best VPN for Fire TV, it's vital to focus on VPNs that are easy to install and fully compatible with this service. Ideally, you want to be able to simply load up the Fire TV app and download your VPN directly onto the device, without any issues, and the best Amazon Fire VPNs all have tailor-made apps for this platform.
Like other VPNs for streaming, it's also important to find a lightweight and speedy app that won't affect your performance, as well as one that can offer great streaming speeds, lots of servers, and seamless compatibility with all of the various Kodi add-ons.
Best VPN Providers for Firestick
Let's find out what are the best value VPNs for Firestick TV

Famed for its quality, high speeds, and ease of use, ExpressVPN is one of the best VPNs for Firestick and one of the top-rated VPNs in general across all platforms.
Marketed as the fastest VPN on the market, ExpressVPN is immensely speedy, so you shouldn't need to worry about any lag or buffering when loading your favorite Fire TV media content.
ExpressVPN invests in the latest and greatest security and privacy technology in order to ensure that its users are thoroughly protected and anonymous at all times.
Customer Support and Ease of Use
ExpressVPN is easy to set up on Fire TV devices thanks to its well-made Amazon app. If you need any help, the site offers live chat and detailed guides.
Pricing and Payment Options
This VPN offers three different subscription plans and you can get a great discount if you opt for a long-term subscription. Payment can be made with a credit card, PayPal, or even Bitcoin.
On the ExpressVPN site, you'll find a whole section dedicated to Fire TV, helping you set up your VPN on this platform with ease.
Pros
Works great on Firesticks
Super speeds
Bottom Line
If you're searching for the best VPN for Firestick, ExpressVPN needs to be on your list of considerations.

Nord VPN is a VPN service that is compatible with Firestick, making it an excellent choice for securing your Fire TV streaming experience.
Offers access to 5400+ servers worldwide
Nord VPN provides access to a vast network of over 5400 servers across 59 countries, including top-tier locations. This extensive server network allows you to bypass geo-restrictions and access content from around the world.
Boasts a strict no-logs policy for enhanced privacy
Nord VPN follows a no-logs policy, which means they do not record your online activities or personal information, ensuring your privacy and anonymity.
Offers fast internet speeds
Nord VPN is known for its fast internet speeds, making it ideal for streaming content on your Firestick.
Provides customer support
Nord VPN offers various customer support options, including a well-organized FAQ section, email support, and live chat. The live support feature provides quick responses, allowing you to resolve any issues promptly.
Pros
No-logs policy for enhanced privacy
Available on multiple operating systems and devices
Access to 5400+ servers worldwide
Cons
Some updates can be frustrating but are necessary
Bottom Line
Perfect for Amazon Firestick users, Nord VPN is a speedy and secure VPN you can trust.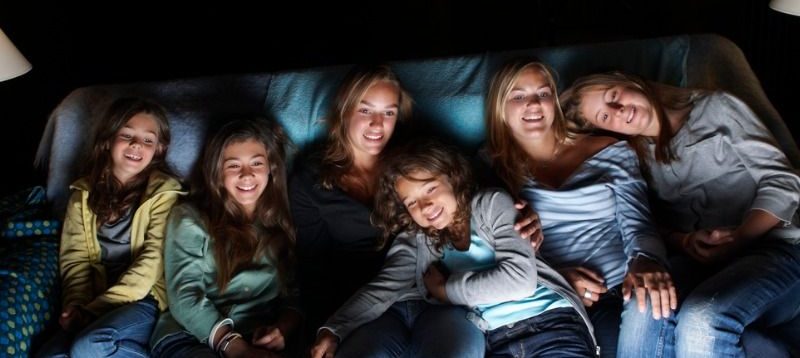 IPVanish is a VPN service that can be used with Firestick, offering secure and private internet access.
Offers access to servers in 75+ countries
IPVanish provides a diverse server network with servers in over 75 different countries, ensuring that users can connect to various locations for content access and privacy.
Allows unlimited devices and same-time connections
With IPVanish, you can connect an unlimited number of devices simultaneously using a single subscription, making it a versatile choice for households with multiple devices.
Provides a pool of 40,000 IP addresses for enhanced anonymity
IPVanish offers a large pool of IP addresses, increasing your online anonymity and making it harder for third parties to trace your online activities.
IPVanish is known for its user-friendly interface, making it easy for both beginners and experienced users to set up and use the VPN.
Over 1,900 servers in 75+ locations
IPVanish maintains a large server network with more than 1,900 servers, ensuring a wide range of server locations for users to choose from.
Pros:
Unlimited device connections
User-friendly experience, suitable for beginners
Large pool of 40,000 IP addresses for enhanced anonymity
Cons:
Speed performance may vary by location and server
Bottom Line
Overall, IPVanish is a terrific choice for anyone in need of a VPN for Amazon Fire TV Stick. It works fabulously, offering amazing speeds and top-notch security.
FAQs
How to use an Amazon Fire TV stick with a VPN?
Modern FireStick

Using a VPN for Fire TV is usually quite simple, as most of the modern Firestick devices are compatible with their very own VPN apps from leading brands like ExpressVPN.
Use your Fire device to open up the search bar
Look for your chosen VPN
Download the necessary app
Load it up and connect to a server.
Old FireStick

If you're using an older Fire TV Stick, you may need to download a VPN APK separately and then install it to your Fire TV device using the Developer Options menu in the settings.
Otherwise, you can choose to set up your VPN on your router or create a protected mobile hotspot. (read further for instructions)
How many Firesticks can I use at once?
If your home is equipped with multiple Firesticks and you want to use them all at the same time with VPN protection, you first have to check that your internet connection is strong enough to support simultaneous streaming.
You also need to ensure that your VPN can cover multiple devices at once, as some are limited in this respect, but most providers will let you use at least 3 or 4 devices like Firesticks at the same time.
Is a Free VPN a Good Option for Use with an Amazon Fire TV Stick?
Not particularly. Even though free VPNs have their uses, many of them also have data restrictions. For example, Tunnel Bear's free version only lets you use 500MB of data, which simply isn't enough to stream shows and films on Amazon Fire TV. Premium VPNs have no such data limitations, allowing you to get the best performance out of your device.
What is the best free VPN for Firestick?
Choosing the best free VPN for Firestick is quite difficult as most of them will have data limits in place that prevent you from streaming much content at all, and the whole point of using an Amazon Firestick is to stream media.
Therefore, in general, free VPNs cannot be recommended for Fire TV users.

Summary
Amazon Fire TV is a hugely popular video streaming device that has a lot to offer all on its own, but when you set-up a VPN for Firestick, you get access to so much more content than ever before, and your device will be protected too. So, if you're looking to take your Firestick experiences to the next level, be sure to install one of our recommended best value VPNs.
Read More: New To VPN? Read Our Complete Guide for VPN Beginners