Using Free VPNs in 2023
For users in
-
Always-on Ultra-fast Online VPN for your Privacy
Stops Malware, Ransomware and Viruses for your Protection
Cloud Based Internet Management and Filters for your Control
7 Dangers of Using VPN
Using free VPNs is fun and exciting. You get to browse geographically limited websites and stay anonymous and out of sight from your internet provider and the government at no extra cost.  But with all that power and freedom comes several threats. While most VPN services promise to give you cover from hackers and other potential threats, they often pose threats of their own, which are sometimes very easy to miss.
In this article, we are going to reveal the 7 dangers of using free VPNs but first, let's recap on the basics.
What is a VPN?
VPN stands for Virtual Private Network. There is a lot of technical jargon as to how VPNs work but here is what you should know: A VPN will give you a secure internet connection that allows you to browse the internet anonymously. This means you can browse different websites while reducing the traceable presence of your online activities.
What Exactly Does a VPN Do?
A VPN tries to keep you safe and protects you from online hackers. But is that all it offers? Well, not really. Here is something else a VPN is commonly used for.
Connect to Public Wi-FI Securely: While there are so many pros to using public Wi-Fi, there are also a few cons. Hackers can use fake public hotspots to make away with your personal information like your credit card details. To prevent this from happening, you will need to use a VPN to give you some protection.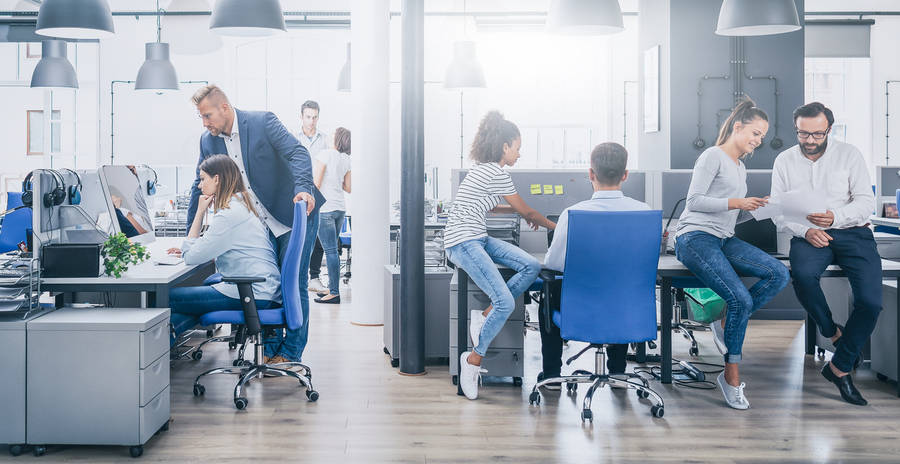 Best Value VPNs for Online Surfing
If you're interested in investing in a high-quality VPN service that won't sell your online information to third parties, bombard you with ads, or infect your device with malware, there are quite a few services that you can trust. These best value VPNs got the right security, won't take logs, and won't track your online activity. Here are the top options we think you should try out:
Best Overall – ExpressVPN
Best for Security – CyberGhost
Best for Price – Private Internet Access
Best Overall – ExpressVPN
For overall online security, capability, and fast network speed, you can try out Express VPN. This VPN service provides VPNs for devices like Windows, Apple TV, IOS, Android, PlayStation, Mac, and more. They also have browser extensions. The best thing about Express VPN is that it has 3,000+ VPN services in 94 countries spread all over the world.
Best for Security – CyberGhost
With over 6,100 servers and counting, Cyber Ghost is the right VPN for online freedom. But that isn't its best feature yet. Cyber Ghost uses 256-bit military-grade encryption and 256-AES bit technology to ensure that your online information remains private and safe from data miners and hackers.
Read CyberGhost VPN Full Review
Best for Price – Private Internet Access
If you're looking to save a lot on a VPN subscription, but don't want to compromise your security, then Private Internet Access is a good option to consider. It has great security features and gives you access to servers in 23 countries all for an affordable price.
Read Private Internet Access VPN Full Review
Is VPN Legal?
In most countries VPN's are completely legal to use, they're very common in western countries such as the UK, and Canada. You can also use them in most countries around the world, but you should always check your countries policies towards VPN's. The same applies if you're travelling anywhere and intend to use a VPN.
6 Dangers to Using Free VPNs in 2022
So, you enjoy surfing the internet with "100% protection" but without any extra costs on your end? Well, heads up! Because you're setting yourself up for target practice.
Free VPNs will claim to protect you, allow you to surf any kind of content, and download inaccessible movies, but here are 6 dangers that you probably didn't know about.
1. Your online information is compromised
It might sound a bit ironic, but some VPNs that are supposed to protect your online information are the ones stealing it.
A study of 283 VPNs has shown that 72% of free VPNs had third-party trackers embedded in them. These trackers take logs of your information and sell them to any interested party.  A good example is PureVPN, a VPN service that claims to take no logs, however, ended up aiding the FBI in their investigation. With free VPNs, your user bandwidth, browsing history, session information, and network traffic can be monitored.
2. You're not really secure
If you're looking for all-round protection from a free VPN service, chances are that you're going to get the complete opposite. According to the same study, up to 38% of free VPN services contain malware. Malware is a type of software designed to damage and gains unauthorized access to your desktop or mobile device. Malware programs don't just track your online information, but they also steal your sensitive information, like your social security number and bank account login.
Read More: Ultimate Guide to VPN Encryption
3. Slow Network
Why is your network slower when using a free VPN? Actually, this is a deliberate action by your VPN service provider. For some VPN services, this is a marketing strategy to encourage free users to upgrade to their paid plans. Others may slow down your internet speed by displaying a lot of ads or by selling your bandwidth.
4. Ads without End
Is viewing ads a problem? Well, not really. But when you're using a free VPN service and you see an ad pop up on your screen, then it is a big problem. These ads could be ransomware looking to steal your information. Sometimes, these ads could be customized according to your online activity. This goes to show that these VPN services are neck-deep in stealing and selling your online information to advertisers.
5. Limited Usage
Some VPN services limit how many websites you can visit in a day or the amount of data you can expend in a day. In some cases, this data is your lifetime data and once it runs out, you will have to upgrade to a premium plan to continue using the service. This is a great marketing strategy for VPN services, but for you, it means you might not get to download your favorite movies before you run out of data.
6. Selling Your Bandwidth for Profit
This might sound outrageous, but it's what you get for putting your online safety in the hands of a free and unreliable VPN service provider. VPN services won't just track your online activity but take their cut by selling your bandwidth to third-party users.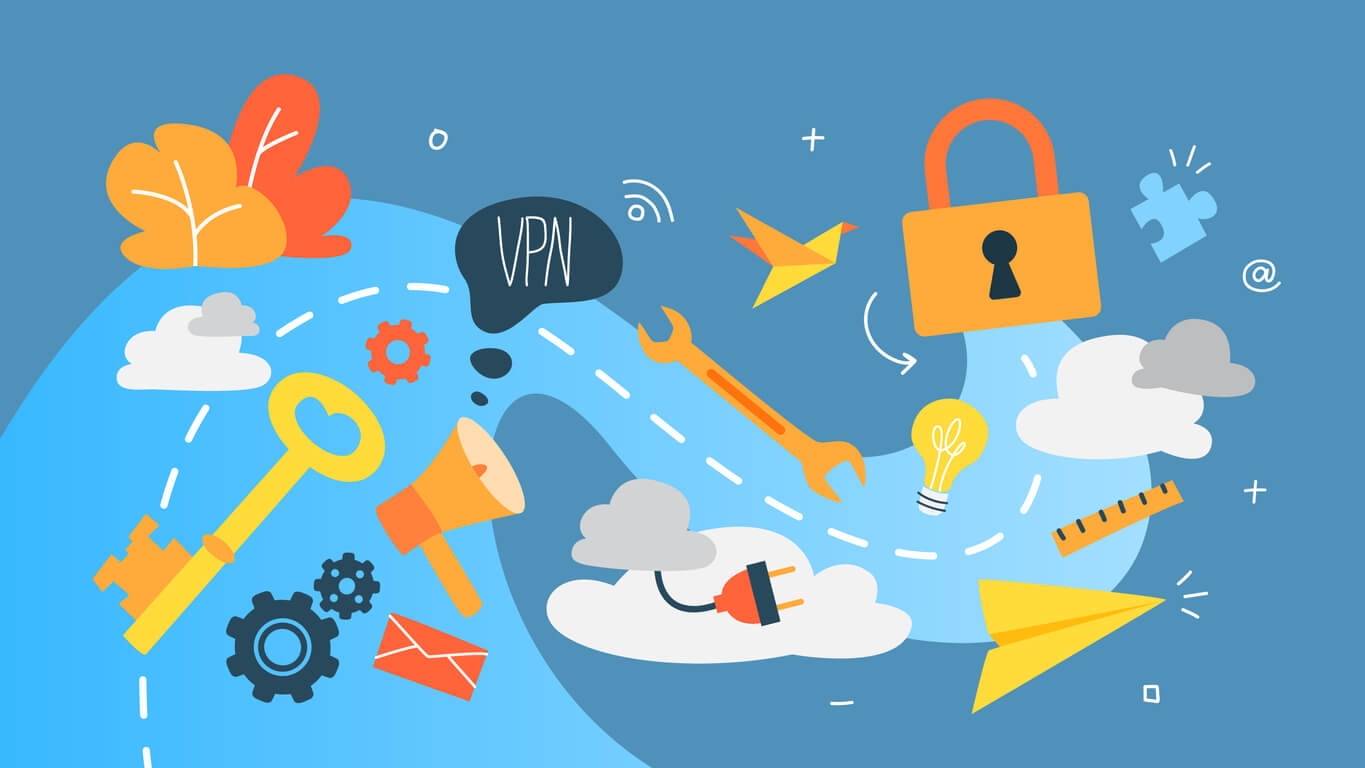 FAQs
Is it safe to use free VPN?
Yes and No. Well, it's a bit complicated. Most free VPN services will mine your data, track your online information, and probably infect your device with malware. However, there are some reliable free VPN services out there. Your best bet is to steer clear to keep yourself safe no matter how enticing their offers are.
Anything can be hacked, and that includes VPNs. However, it would take a lot of time and effort to hack a VPN service with top-level security. In most cases, it would take months to get through the high-level of encryption. This is why using VPN services with top-notch security features are a big bonus.
There are tons of free VPN services. You may find VPN services that are completely free or others, like Tunnel Bear, that offer a free plan along with their premium plans.
VPNs are 100% legal in most countries of the world. However, if you live in countries like Oman, Iran Egypt, North Korea, UAE, Iraq, Turkey, Belarus, Russia, Turkmenistan, you might get into trouble using a VPN service. It is totally illegal to use a VPN in these countries.
Read More: Is Using VPN is Legal?
Summary – Are Free VPNs Worth the Risk?
Overall, Free VPNs are not worth the risk. While some Free VPNs are somewhat safe to use, there are others who are out to exploit you. Instead, opt for a cheap and affordable paid VPN service that offers all-round security for a little cost. It is way better to part with a few bucks and surf the net without worries than to lose thousands of dollars to hackers. If you're searching for an affordable VPN service, check out Tunnel Bear. You won't regret it.
Read More: New To VPN? Read Our Complete Guide for VPN Beginners