Contrary to popular opinion, setting up a VPN for your Smart TV doesn't quite follow the same process as installing it on your mobile and desktop devices. This is because some Smart TVs, like Samsung Smart TVs, run on operating systems that don't accommodate the installation of VPNs.
Normally, this means you have to stick to watching cable channels and probably miss out on your favorite shows. Thankfully, that's not going to happen. There are workarounds you can apply to get a VPN working on your Smart TV.
In this article, we've laid out a working process to install a VPN on your Smart TV. We've also included a list of top-performing VPNs that meet the standards when it comes to online streaming. These VPNs come with everything you need including lightning-fast streaming speeds, multiple US/Europe servers, and top-notch security features for your all-around protection.
In this article, you will find how to set up a VPN for your smart TV with:
Google Play          Windows          macOS          Router
Our setup guide and the recommended VPNs work well with most smart TVs such as Samsung Smart TV, LG, Vizio, and others.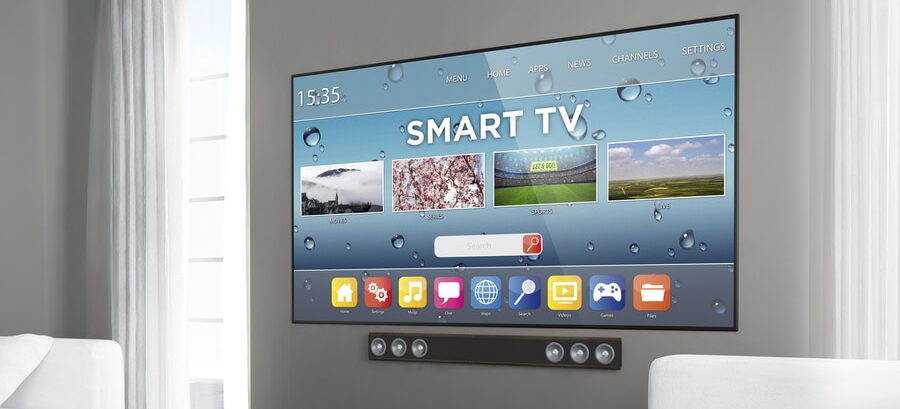 How to set up a VPN on a Smart TV with Google Play
Using Google Play is by far the easiest way to set up a VPN on a Smart TV. If you have an Android TV box or your Smart TV can access Google Play, you can setup a VPN by downloading the VPN Android app. To set up the VPN, follow the steps below.
Launch the Google Play Store app on your Smart TV.
Search for your preferred VPN provider using the search box.
Download and install the best value VPN software on your Smart TV.
Enter your login details.
Once logged in, go ahead and select your preferred server to start streaming.
The VPN will work just the same as on mobile and desktop devices.
Connecting a smart TV to a VPN via a PC or Laptop
While going through Google Play is the easiest way to set up a VPN on your Smart TV, it might not be accessible by all Smart TV owners. If you own an older model Smart TV, you won't be able to access Google Play. The next step is to share a VPN connection using your PC or laptop.
How to Share Your VPN Connection in Windows
Sharing VPN Connection in Windows 10 Using Ethernet
Launch your Windows PC and follow the string – Control Panel > Network and Internet > Network Connection. You can also right-click on the network icon at the bottom of your computer screen and tap Open Network & Internet Settings.
Click Change adapter options.
A window showing all your connections will come up. Search for the connection that says "VPN TAP Note that the type of VPN you use will replace "VPN" in the connections area. This means you will see "ExpressVPN TAP adapter" if you're an ExpressVPN customer or "TAP NordVPN Windows Adapter" if you're a NordVPN user.
Right-click this connection and select Properties.
Navigate to the Sharing tab and tick the box that states Allow other network users to connect through this computer's internet connection.
On the dropdown list, click Ethernet and the OK.
Connect your VPN to your preferred server.
Next, connect your Smart TV and your Windows PC with an Ethernet cable. Your Smart TV would be automatically connected to the VPN.
Don't have a VPN yet? Find the best VPN for Windows now!
Sharing VPN Connection in Windows 10 Over Wi-Fi
Right-click the network icon on your Windows PC to bring out the options. Click Open Network & Internet settings.
Select a Mobile hotspot and toggle the button to turn it on.
Navigate to the Share my internet connection from the area and choose Wi-Fi from the dropdown box.
You can change the SSID (the network's name) and password by clicking
Next, click on Change adapter options.
Search for the adapter that says your VPN TAP adapter. Note that the type of VPN, you use will replace "VPN" in the connections area. If you use ExpressVPN, you will see "ExpressVPN TAP adapter". While NordVPN users will see "TAP NordVPN Windows Adapter".
Right-click this connection and select Properties.
Select the new network from the dropdown menu and click.
Launch and connect to your VPN. On your Smart TV, click to connect to the network you just created.
With that, you've connected your VPN on both devices.
How to share a VPN Connection with a MacOS
Sharing VPN Connection in macOS Using Ethernet
On your Mac computer, select the Apple icon and follow this string: System Preferences >> Sharing.
On the left, tick the box that says Internet Sharing.
Select Ethernet in the Share your connection area from the dropdown options. Note that, your laptop must be connected to the internet via Ethernet for this to work.
Next, choose Ethernet in the To computers using the box.
Connect to your VPN.
Connect to your Mac computer and Smart TV using the Ethernet cable.
Your VPN will be connected automatically to both devices.
Sharing VPN Connection in macOS Using Wi-Fi
Select the Apple icon, then click System Preference >> Sharing.
On the left-hand side, enable the box that says Internet Sharing.
In the Share your connections from the list, select your VPN adapter.
Then, choose Wi-Fi in the To computers using a box.
Connect your VPN on your macOS and the new hotspot to your Smart TV. Both devices. would be automatically connected to the VPN.
Don't have a VPN yet? Find the best VPN for MacOS now!
How to set up a Smart TV VPN on your Router
Connecting a VPN to your Smart TV over your router is quite tricky. This is because most basic routers don't support VPN installations. The easiest way to go around this is to purchase a pre-configured router. If that isn't possible, you would have to configure a VPN on your router.
Here comes the tricky part. There is no one-size-fits-all installation guide that can get your VPN working on your router. Each router has its own setup system, and you would need to follow that accordingly. What we've provided here are basic guidelines that should help with most basic routers.
To get started, you will have to flash your router with the new firmware. You should only go for firmware that is compatible with your router.
Download the build of the firmware for your router.
In your router's admin page, select Firmware Upgrade, select File and choose your firmware.
Upload your firmware and wait till the update is completed.
Next, install OpenVPN (the exact steps to take will depend on your router type).
Once you've installed OpenVPN, you can go ahead and connect to your VPN.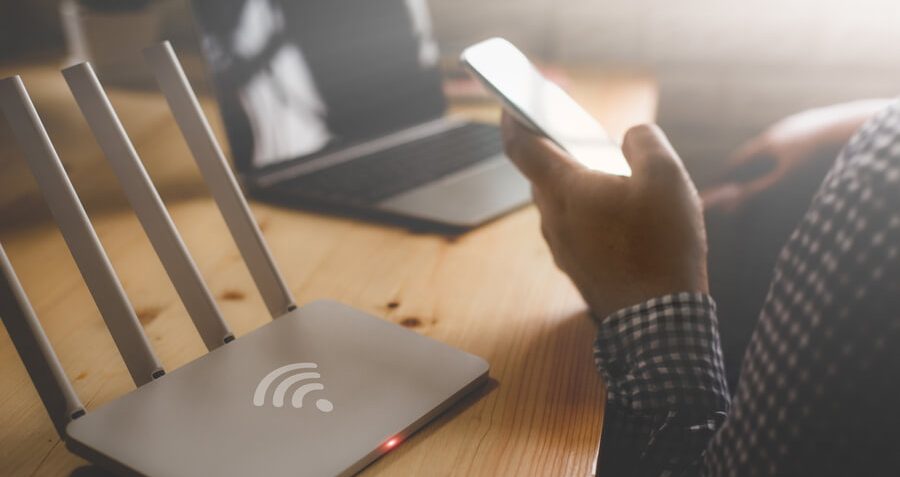 These guidelines should help you understand the process. You can get more help by checking the installation guides provided by your VPN provider. Most VPN providers provide detailed guides for most router types. In fact, ExpressVPN provides custom firmware for you to configure your router.
Pre-configured VPN routers are a plug-and-play solution and the best option if you don't want to go through all the hard work. These routers come with the VPN already installed. You just need to select a server to get connected.
Best VPNs for Smart TV

ExpressVPN
ExpressVPN is one of the major VPN providers on the market when it comes to working with streaming sites. The service can be used with leading streaming sites like Netflix, Amazon Prime Video, HBO, YouTube TV, and more.
You get a blazing-fast internet connection that keeps your movies and TV shows going without interruptions. ExpressVPN boasts of an extensive network of 3000+ servers in more than 90 countries.
Another outstanding feature that we think will come in handy is ExpressVPN's custom router firmware, which comes at no extra cost. If you don't want to deal with configuring your own router, you can purchase a pre-configured router with ExpressVPN software already installed.
ExpressVPN doesn't disappoint with its security features. Users get to enjoy top-notch encryption and leak protection. The software is also available on a wide range of devices including Windows PC, macOS, Android, iOS, and Linux.
Pros
Works well with a wide variety of streaming sites
3000+ super-fast servers
Provides custom router firmware for Smart TV connections

CyberGhost
CyberGhost entices customers with low-cost subscription plans, but it does well in other areas, which is why it made it to our list. With CyberGhost on your Smart TV, you can stream with popular providers including the likes of Netflix, BBC iPlayer, and Amazon Prime Video. CyberGhost has one of the largest networks of servers in the market. It offers more than 5000+ servers with over a thousand of them located in the USA. The service also supports router configuration.
Security is just as good on CyberGhost. You get standard AES 256-bit encryption, which is currently one of the best in the industry. There is also a DNS leak protection feature that keeps your internet service provider in the dark about your activity. In addition to that is a built-in kill switch that keeps your data encrypted even when the VPN connection drops.
CyberGhost won't take logs of your online activity, IP address, and location. The VPN provider also allows you to connect up to seven devices simultaneously and it offers apps for Windows PC, macOS, iOS, and Android.
Pros
Unmatched 24/7 live chat support
Supports direct router configuration
Impressive streaming speeds

Private Internet Access
Another VPN provider that makes streaming on Smart TVs worthwhile is Private Internet Access. Just like CyberGhost, this VPN provider attracts customers with affordable pricing plans and high-level security features. It can also be used with a wide range of streaming sites, including leading options like Netflix, Hulu, and HBO.
Private Internet Access offers more than 13,500 servers in 75 countries, which is way more than what you would get with any other VPN provider. While a vast network of servers is a big deal, fast streaming speeds are more important. This VPN does keep up with the requirement of streaming HD content, so you don't have to worry about buffering and interruptions.
The service also offers a bunch of security features including a kill switch and top-level encryption. Using this service, you can connect to up to 10 devices with one account.
Pros
Connects 10 devices simultaneously
Vast networks of servers
Decent streaming speeds
Cons 
Minimal lag while streaming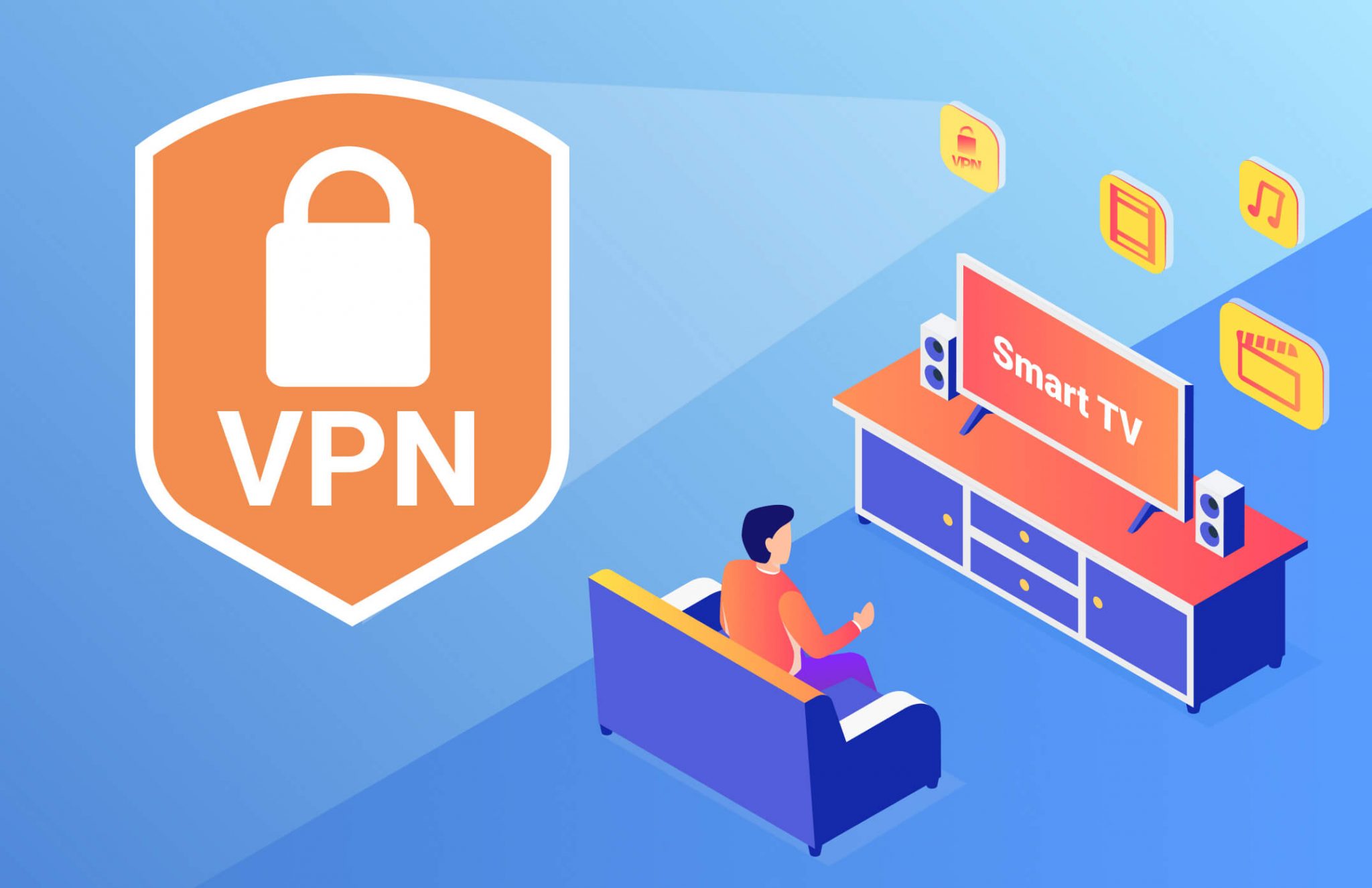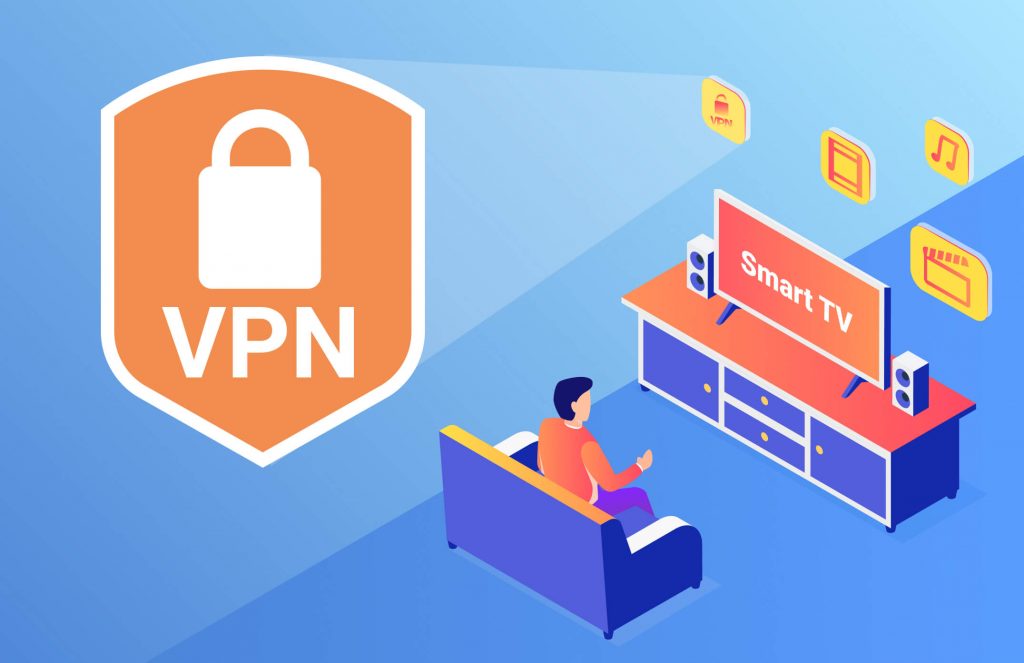 Mistakes to avoid when installing a VPN on your Smart TV
Don't flash your router firmware if you have little knowledge about the process.
If you don't own a Smart TV that supports Google Play, setting your VPN on your router might be the next best option. With a VPN on your router, you can automatically protect all your devices. Unfortunately, installing a VPN on your home router isn't the easiest of processes and would require that you follow strict guidelines.
If you choose to go ahead with the process, you have to upgrade the firmware on your router to install the VPN. Before carrying out this step, you should confirm that your router is compatible with your preferred firmware. Upgrading your router with the wrong firmware could break it and render it useless.
While some VPN providers offer custom firmware for routers, you should first read the dos and don'ts of the process before going ahead. If you have trouble with this process, it is best to call for assistance or purchase a pre-configured router.
Avoid installing Androids app on a non-Android Platform
When installing VPNs on some platforms, you can go straight and download their APK files and install them manually. This might sound like a genius idea if you do not have Google Play enabled on your Smart TV. Though this process might work for other platforms, it is not the best approach for Smart TVs.
If your Smart TV uses a different operating system that doesn't support Android, you won't be able to install the APK file. In worst-case scenarios, the unsupported app could break your TV. In such cases, you would have to purchase a new Smart TV.
Avoid going for Smart DNS Services
Smart DNS is another way to access geo-restricted content if your Smart TV does not support VPN apps. This technology makes use of a proxy server that changes the DNS of your device by re-routing your data through the proxy server.
While using smart DNS would make your internet connection faster, a smart DNS service won't encrypt your data or hide your IP address, thereby leaving you in the open. We strongly recommended you go for options with security features.
Ask for help if you get stuck
If you're unable to work your way through the setup process, you should contact your VPN provider immediately. VPN providers like the ones we've listed above offer dedicated 24/7 customer support that will guide through any setup process.
FAQs
What are the factors you should consider before buying a VPN for your Smart TV?
If you're going to install a VPN on your Smart TV, you should consider the following factors before making a choice:
Streaming speeds
Number of servers and countries available
Pricing plans
Security features
Customer service
Is it possible to use a free VPN with a smart TV?
Yes, but it won't come close to using a premium VPN. Free VPNs may work with Smart TVs but your viewing experience will be plagued with slow connection speeds and limited server connections. Also, you might not get the best security features, and worse, your VPN provider may take logs of your activity.
In some other cases, the VPN providers will inject ads and malware into your device and sell your data to third parties. Overall, free VPN services are not good for surfing the net or streaming on your Smart TV.
Thinking of trying a free VPN? but Is It Worth the Risk?
Read More: New To VPN? Read Our Complete Guide for VPN Beginners
We receive advertising fees from the service providers we rank below. Advertising Disclosure
learn more