Start Watching Hulu US Now in 3 Easy Steps
Unfortunately, this service is only available in the US, so if you happen to live elsewhere or you happen to be an American subscriber who wants to use Hulu while on vacation or out of the country for another reason, you might find yourself greeted with an error message whenever you try to log on.
A virtual private network (VPN) can help to solve this problem and allow you to watch Hulu outside the US.
Why Do You Need VPN to Watch Hulu?
There are two main reasons why you may be unable to use Hulu outside of the US without a VPN. One of them is the fact that Hulu is an America-oriented platform and only allows its content to be viewed in the US. This is due to copyright and trademark laws that make it difficult for streaming services to license content for viewing in other countries.
Each show and program has its own rights holders from country to country, and even though some other streaming platforms, like Netflix, have adapted and changed their libraries to suit international audiences accordingly, Hulu has not yet expanded overseas. Since Hulu has not gone to the length of offering its content abroad, it uses geo-restrictions to prevent users outside the US from logging on.
The second reason why you can't stream Hulu from outside the US is because the service demands that you have some form of US payment method to sign up for an account in the first place. This means you need a credit card or PayPal account tied to a US bank account to even pay for the Hulu monthly subscription costs.
How to Watch Hulu with a VPN in 3 Easy Steps
Set up a VPN that works

Download your VPN after completing the simple sign up process and then install it to your device. This will allow you to reach geo-blocked sites including Hulu US.

Connect to a US server through your VPN

Launch your newly installed

Best Value VPN

and access the server list. Find one located in the US and connect.

Start Hulu and choose your program

If you haven't yet, sign up for Hulu, log on and you should be able to see the US library.
Even though Hulu has restrictions in place that make it difficult for users outside the US to sign up, log on, and watch the platform's programming, it's not impossible for non-Americans and Americans outside the US to enjoy the content of Hulu, but you will need the help of a VPN.
A VPN allows you to hide your location from the sites you visit, meaning that you could be in the UK, Australia, Canada, France, Germany, or almost anywhere else on the globe, but make it seem like you're in the US. This is done with the help of secure servers provided by your VPN. Here's how it works:
Get a VPN – The first step is to acquire a VPN you can trust. The best value VPNs for Hulu need to be secure, fast, and reliable for streaming services like this one. You can read reviews to find the best VPN for you and simply head to the official VPN site to make your account.
Connect – Once you've got your VPN all set-up, which should only take a couple of minutes, you just need to connect to a server anywhere in the US, making it appear that your device is located in America, and then head to the Hulu site.
Sign Up/Log In – Last but not least, you can simply log in to your existing Hulu account and enjoy the content. Or, if you don't yet have an account, make one. You can use a PayPal gift card to get around the US payment restrictions if you need to.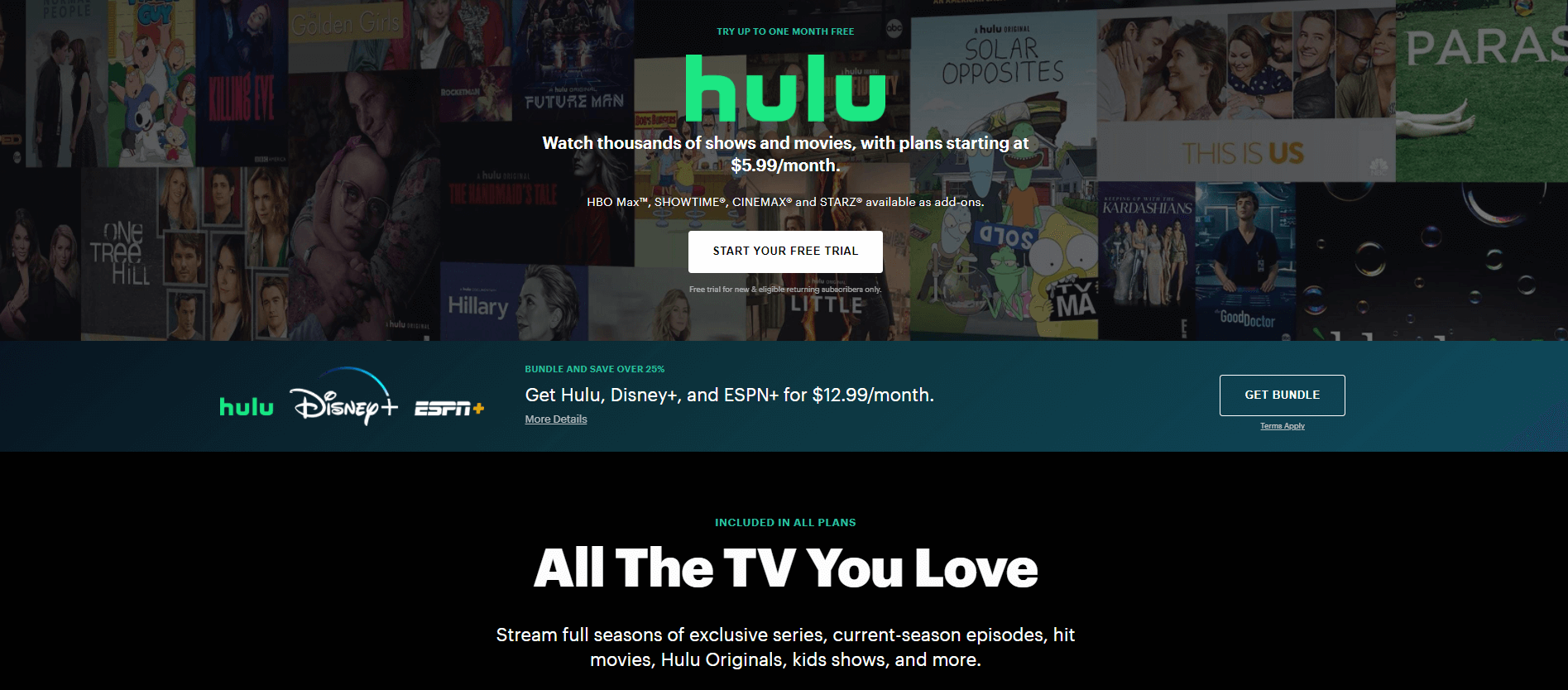 Quick Guides: How to Pick a VPN for Hulu?
Choosing the best VPN for Hulu is all about finding a VPN that can deliver in some key areas. Firstly, you need to focus on VPNs that offer strong speeds, as streaming sites like Hulu require high-speed connections to stream high-quality video content.
You should also focus on finding a VPN with good reliability ratings when it comes to accessing streaming sites and getting around geo-restrictions, as well as one with plenty of servers in the US so you can switch to other servers if the one you're on isn't working for some reason.
Will a VPN Improve My Streaming Speeds?
It's possible, yes. In some cases, we've seen VPNs actually improve a user's streaming speeds, as the server they connect to via the VPN network is actually closer to the streaming service provider's own servers. This may lead to you enjoying Hulu content in even higher quality, without any delay or interruptions.
How Do I Pay for Hulu from Overseas?
The trick to paying for Hulu from overseas and getting around the US payment restriction if you don't have a US credit card or bank account is to simply make use of a PayPal gift card.
Best VPN for Hulu – Full Review

When it comes to the best VPN for Hulu, or the best VPN for streaming in general, ExpressVPN is the absolute king of the industry. Ranked as one of the fastest, most secure, and more reliable VPNs on the market right now, ExpressVPN always delivers across any device.
Service Review
One of the best aspects that makes ExpressVPN such a great choice for Hulu streaming, as well as streaming on Netflix, Amazon Prime Video, BBC iPlayer, and other services across the globe, is its speed. This is one of the fastest VPNs around, always offering lightning-fast connections to its users.
Since ExpressVPN has such a vast server network, including many servers in the US itself, you can always rely on this VPN platform to deliver. It's easy to set up, and works across a huge range of devices, including smart TVs, phones, tablets, laptops, and much more.
What's more, if you're a VPN newbie, not only is ExpressVPN so simple to set up, but it's also famed for its amazing customer support. The official ExpressVPN site even has its own dedicated page for Hulu subscribers, showing you exactly how to get connected.
Pros
Blazing fast speeds
Amazing customer service
So simple to use
Cons
Monthly fee can be quite high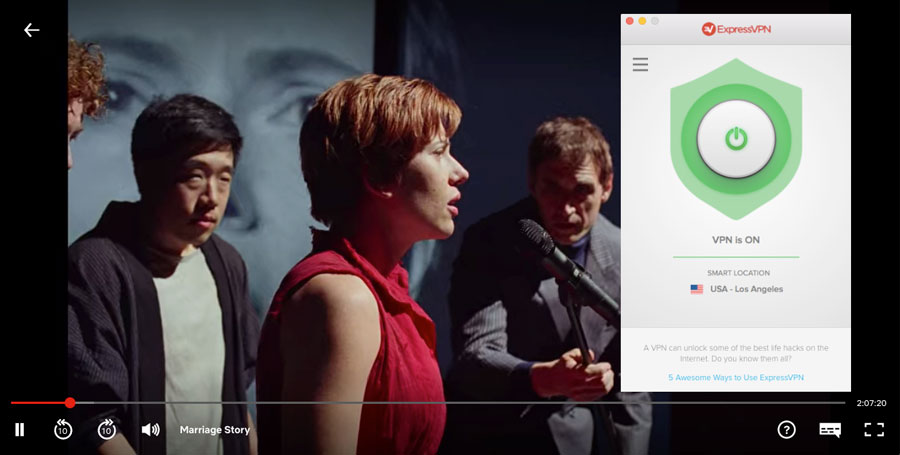 If you want to access streaming services like Hulu from outside the US, you need to feel like a ghost online so you can bypass blocks and pass through restrictions without any issues. CyberGhost allows you to do just that, standing out as by far one of the best VPN for Hulu options you can find today.
Service Review
So what makes CyberGhost such a great choice for Hulu users outside the US? Well, one of the best aspects of this VPN is its reliability. In user and expert reviews alike, CyberGhost has consistently proven itself to be one of the most reliable performers across many different streaming services.
It allows you to connect to a secure US server in a matter of seconds and head straight to Hulu without worrying about any issues or blocks, whatsoever. At a time when some streaming services are starting to crack down on VPN usage, it's great to see that CyberGhost continues to perform well in this area.
Another aspect of CyberGhost that helps it stand out is its affordability. If you sign up for one of the longer plans, you'll get some amazing discounts and barely have to pay more than a few dollars a month for the service.
Pros
Fast and reliable
Thousands of servers worldwide
Highly affordable
Cons
Doesn't always work in China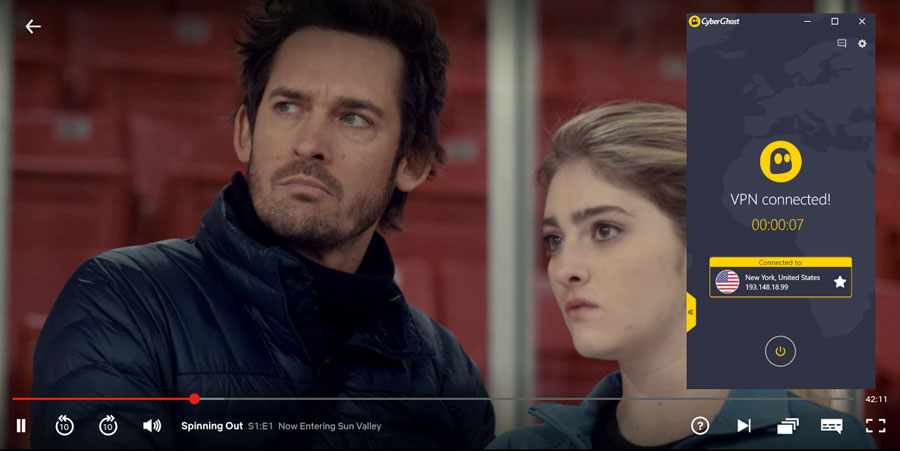 For a more in-depth look, read our full CyberGhost review

Finally, we come to another of the best VPN for Hulu options on the market right now: Private Internet Access. As the name implies, this VPN is all about allowing its users to get online and enjoy the sites and services they want in total privacy.
Service Review
Private Internet Access puts a lot of focus and emphasis on privacy and security, so it's a fine choice of VPN for people who really want to feel anonymous online, whether they're logging on to streaming services like Hulu or downloading files from other websites across the internet.
With Private Internet Access installed on your devices, you'll be totally anonymous and undetectable, ready to access all the Hulu content you want from any country or region without fear of ISPs or website owners being able to see where you are or track your activity in any way.
This VPN is fast, reliable, easy to use, and highly compatible with a range of different devices, so you can share your account with the whole family and allow everyone to log on and enjoy Hulu content at the touch of a button.
Pros
Easy to use
Strong privacy and security
Works anywhere
Cons
Customer support can be a bit slow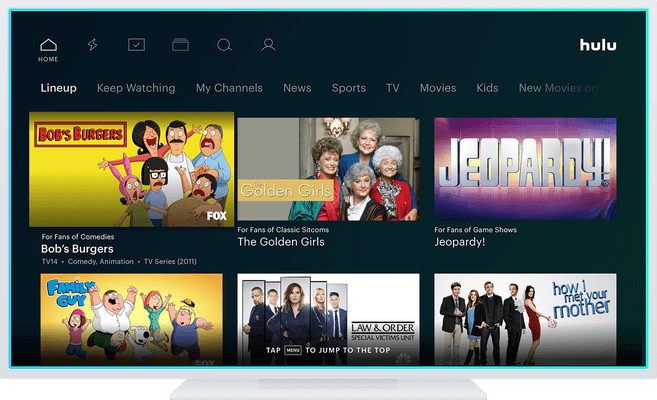 FAQs
Does Hulu work with a VPN?
As long as you choose a trusted VPN, like ExpressVPN or Private Internet Access, then yes, you can get Hulu working with a VPN without any issues from anywhere in the world.
Why isn't Hulu working with my VPN?
It may be that you have chosen the wrong VPN for the job. Some VPNs aren't strong enough to get around Hulu's geo-restrictions. It may also be that you are not connected to a US server.
Make sure you always connect to US-based servers when trying to access Hulu. Also, it's really annoying to put up with the ads that come with free VPNs. Even though they are free to you, free VPNs still need to make money somehow and they do this by placing ads on their servers. Do you want to have ads pop up in the middle of your streaming? I didn't think so.
Read More: Using Free VPNs in 2020 – Is It Worth the Risk?
On what devices can I watch Hulu with a VPN?You can use a VPN to watch Hulu on almost any kind of device you like. It depends on the limitations of the VPN, but some of the best VPNs for Hulu, like ExpressVPN, can work on computers, phones, tablets, smart TVs, game consoles, and more.
Does a VPN let me watch Hulu for free?

No, unfortunately, you will still need to pay for a Hulu account. In order to log in to Hulu, you need to have an account set up and a paid subscription.

Can I use a free proxy for Hulu?

Using free proxies or free VPNs for Hulu doesn't usually work, as these free tools typically come with data limits or simply aren't strong enough to get around Hulu's restrictions.
We receive advertising fees from the service providers we rank below. Advertising Disclosure
learn more