Best VPN for Xbox
For users in
-
Always-on Ultra-fast Online VPN for your Privacy
Stops Malware, Ransomware and Viruses for your Protection
Cloud Based Internet Management and Filters for your Control
What is the best VPN for XBOX and How to set it up? 
Using a VPN on your Xbox One exposes you to a world of possibilities. With an appropriate VPN service in place, you can boost your online security and improve your network performance. But how do you install VPN software on your Xbox One console? Well, the whole process is very simple.
Stick around as we take you through the steps on how to connect a VPN to your Xbox. As a bonus, we added a list of the best value VPN services out there. Choose any option from the list and start enjoying a seamless gaming experience on your Xbox One Console.
How do I set up a VPN on Xbox One? 
Actually, Xbox does not allow you to install VPN services on its consoles, however, we found a way to bypass this limitation. There are a bunch of ways to get a reliable VPN working on your Xbox One and they won't require a lot of effort to set up.
How to set-up a VPN for Xbox One Via Wi-Fi Router
Using a Wi-Fi router is by far the easiest way to set up a VPN service for your Xbox One. There are two ways you can do this:
Method 1: Buy a Wi-Fi Router with built-in VPN services capability. This method requires you to make an investment which may be too costly, however, it is the easiest way you will ever come across.
Method 2: Use your home Wi-Fi. This process won't cost you much except for your own VPN subscription. For this method, you'd have to manually input the VPN details in your Wi-Fi router. To get this done, you will have to follow the instructions on the Wi-Fi router and those from your VPN service provider.
Once everything is set up and the VPN is successfully installed, you can connect your Xbox One console to the network as you normally do. With that, you can game online anonymously and enjoy the other benefits VPN's provide.
How to set-up a VPN for Xbox One Via PC
If you can't get your Wi-Fi router up and running, you can always turn to your PC. To use this method, you would need to have an Ethernet cable and PC.
Plug in the Ethernet cable into the back of your PC and your Xbox One.
Download and install your preferred VPN on your PC.
Connect to your home Wi-Fi network.
Go to Control Panel, then Network and Sharing Center and click Change Adapter Settings
When you get here, you will see an icon with the name of your VPN. Right-click on it and click Properties.
Click on the Sharing tab and tick to allow other network users to connect through the computer's internet connection.
Run your Xbox One and test the internet connection to see if it is working as it should. If it is, then you have successfully set up your VPN on your Xbox One.
Find out what is the best VPN for windows in 2020
How to set-up a VPN for Xbox One Via Mac
If you own a Mac, you can still follow a similar process to set up your VPN. As stated above, you still need an Ethernet cable and VPN subscription to get started.
Plug in the Ethernet cable into the back of your Mac and your Xbox One.
Download and install the VPN on your Mac.
Follow this string. System Preferences > Sharing > Internet Sharing.
Click on Share your Connection and from the drop-down, select Wi-Fi.
Select the To Computers Using and click on Ethernet.
Tick the box to enable Sharing of Your Internet Connection between your Xbox One and your Mac. If this is successful a green icon will appear.
Launch the VPN software on your Mac and choose your server.
Turn on your Xbox One and test the internet connection. If you did it right, you should be able to browse from anywhere on your Xbox One.
Don't have a VPN for your MAC? Check out our favorite VPNs for MAC

The Best VPN Providers for Xbox One
How to Choose the Best VPN for Xbox One
There are tons of VPN services today. Some offer the best features while others end up stealing your sensitive information. When searching for a VPN for gaming, these features should be your top priority.
Data Encryption
DDoS Protection
Thousands of servers
Router compatibility
High internet speeds
No logs
Customer Support

ExpressVPN is notably one of the market leaders in the VPN industry. It is offered by Express VPN International Ltd, a British Virgin Islands-registered company. ExpressVPN is well-known for its dedication to privacy, security, and its massive fleet of servers. ExpressVPN uses top-security features like AES (Advanced Encryption Standard) with a 256-bit key to encrypt your online information and keep you safe.
Main features of ExpressVPN
If you're looking for a VPN for your Xbox One, then you'll need one with lightning-fast speed.  ExpressVPN has proven itself to be incredibly fast and faster than 50% of premium VPN services out there. Connecting to a server takes just about five seconds. It also has low latency and an internet speed of up to 200-250Mbps.
To keep you safe online and ensure that your online information remains private, ExpressVPN uses a ton of security features, including data-channel encryption, control-channel encryption, HMAC authentication, 256-bit AES, and more.
Read more:  Ultimate Guide to VPN Encryption 
Customer Service and Support
One big difference between authentic and fishy VPNs is their customer service. With fishy VPNs, you're less likely to find customer support options, and if you ever do, they'd likely not respond to queries or inquiries. But unlike fraudulent VPN companies, ExpressVPN provides email support and live chat support options including a FAQ section. You can always reach out to the support team whenever the need arises.
ExpressVPN offers three pricing plans. The monthly plan is a bit high at $12.95. But if you pay for 12 months, you get to pay $8.32 monthly, and if you subscribe for 6 months, you will have to pay $9.99 monthly.
With ExpressVPN, you don't have to worry about being tracked. The service has a strict no-logging policy that actually works.
Pros:
State-of-the-art security features
3,000+ VPN servers
Speedy internet connection
Bottom Line
ExpressVPN offers you top-notch security with fast internet speed, making it a great choice for gaming on your Xbox One console.
For a more in-depth look, read our full Private Internet Access review.

Private Internet Access is the perfect VPN if you've got only a little to spare but still want to enjoy top-notch security. It has more than 1,500 servers in 46 countries and an impressive internet speed.
Main features of Private Internet Access
While it costs way less, its speed and performance are just great. You will enjoy fast download and upload speed with low latency when using this VPN.
To ensure your online activity remains anonymous, Private Internet Access uses several security features like trackware/malware blocker, encrypted Wi-Fi, OpenVPN, SOCKS Proxy, Multiple VPN Gateways, and more.
Customer Service and Support
There is an extensive FAQ section where you can find answers to the most common queries. You can also contact the site via live chat and email support.
This is the main selling point of Private Internet Access. The monthly plan costs $9.95, while the yearly plan costs $3.33 per month. If you go for the 2-year plan, you can save more by paying $2.69 per month.
Private Internet Access has a standard no-logging policy that you can rely on. It is one of the trusted options that will give you full protection without tracking you.
Don't know what logging policy is? Read our VPN Glossary page.
Pros:
Good number of available servers
Dedicated customer support
Affordable pricing plans
Bottom Line
Affordability is everything for some users, and if you're one of those users, then Private Internet Access could make for a good pick. It has the right security features, internet speed, and a number of servers.
For a more in-depth look, read our full Private Internet Access review.

Main features of Cyber Ghost
Cyber Ghost does have great internet speed, though it may not rival other top VPN service providers. The speed is still good enough for you to stream and use effortlessly on your Xbox One.
Just like most premium VPN services, Cyber Ghost has a ton of security features, including VPN Encryption, AES 256-bit encryption, DNS and IP leak protection, and more.
Customer Service and Support
If you ever need assistance, you can always chat up the customer care team via live chat or email.
With Cyber Ghost, you will only have to spend $2.75 per month if you go for the 18 months plan. The monthly plan costs $12.99 while the 6 months plan costs as much as $7.99 monthly.
Cyber Ghost will not collect information on your IP address, connection and disconnection timestamps, online activity, browsing history, or track your sensitive information.
Pros:
No logs policy
6100+ VPN servers
Enhanced security features
Cons:
Connection speed is a bit slow
Bottom Line
Cyber Ghost is a great option for those looking to save more in the long-term. It's got great security features and gives you access to over 6,100 VPN servers.
For a more in-depth look, read our full CyberGhost review.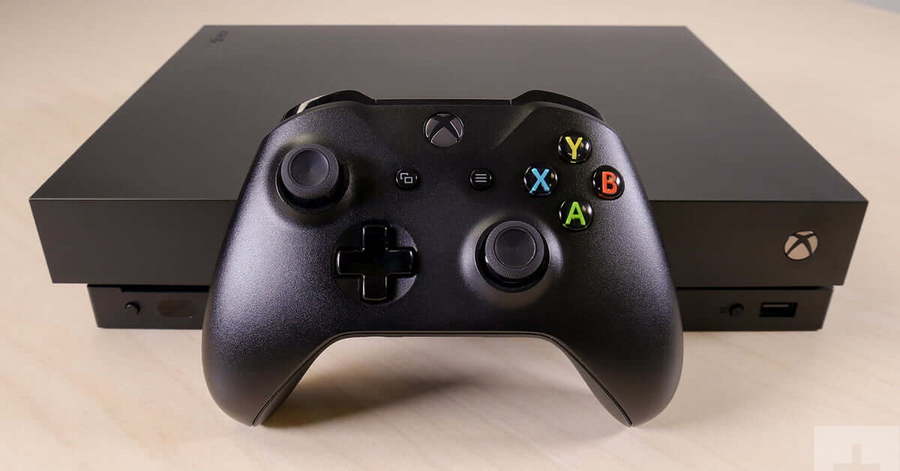 FAQs 
Do you need a VPN for Xbox?
Yes, you do. A VPN allows you to remain private online while also maintaining respectable streaming and gaming speeds. Some VPN services can boost your internet speed, which can lower your pings.
Read more about Best VPN For Gaming.
Can I use VPN on my XBOX 1?
Xbox devices do not have any affiliations with VPN services so you can't use a VPN directly on your Xbox One. However, by following the guide above, you should be able to set up a working VPN connection on your Xbox One.
Yes. But VPN is only great for gaming when you're using the right VPN services. Some VPNs could interfere with your connectivity and slow down your game. This can only be avoided by signing up for premium VPN services with top gaming features.
Read More: How to Reduce Ping in Online Games Using VPN
Can I use Free VPN on my XBOX?
Yes, you can but you shouldn't. While a free VPN service would allow you to gain access to content, it may slow down your internet connection considerably or worse, it could track your online activity and sell your sensitive information to the highest bidder.
Bottom Line – Is ExpressVPN the best value VPN for you?
Overall, ExpressVPN ticks all the right checkboxes when it comes to the best value VPN for gaming. It has a large number of servers, top security features to ensure you remain hidden and offers fast internet connection speeds which is very important for gaming. If you're willing to invest a little more in high-quality service, then ExpressVPN is the right way to go.
Read More: New To VPN? Read Our Complete Guide for VPN Beginners