5 best VPN for YouTube TV
For users in
-
Always-on Ultra-fast Online VPN for your Privacy
Stops Malware, Ransomware and Viruses for your Protection
Cloud Based Internet Management and Filters for your Control
What is the best VPN for YouTue TV and How to set it up? 
Streaming services like YouTube TV are a great way to access all your favorite YouTube content and shows. However, if you're worried about your online safety in regards to hackers and other kinds of cybercriminals, then maybe you want to consider using a VPN alongside YouTube TV to reduce the risk of being a victim of cybercrime or tracking.
In this piece, we'll share with you the 5 best VPN for YouTube TV at the moment. These VPN services tick the right checkboxes in terms of internet speed, pricing, privacy protection, and streaming support.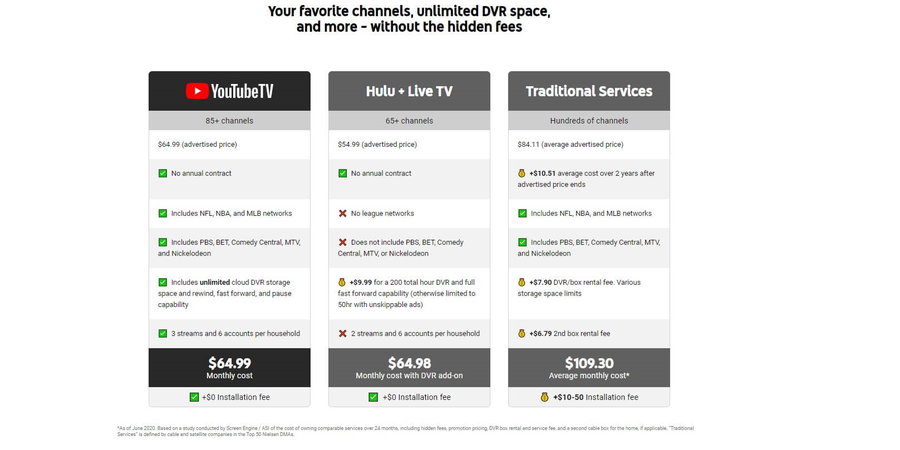 What is YouTube TV, and how does it work?
With over 85+ US cable channels, YouTube TV is one of the best go-to online sources for entertainment. It is an Over The Top (OTT) streaming service that gives you access to sought-after channels like ABC, CBS, NFL, NBA, FOX, Comedy Central, MTV, Nickelodeon, NBC, and ESPN.
YouTube TV was launched in 2017, and while it is still fairly new in the market, its affordable pricing plans, channel offerings, and unlimited cloud DVR storage space features have made it quite popular among most people.
Where is YouTube TV available?
YouTube is only available in the US. It is essentially a US-exclusive live TV streaming service.
What channels do you get?
With YouTube TV, you get over 85 channels to watch and enjoy. However, channel availability will depend on your region (the US state you're viewing from). Its channel lineup consists of popular news reporting channels like ABC, CBS, FOX, BBC, CNN, NBC, and more. There are also children networks like Disney, Cartoon Network, and Nickelodeon, and sports channels like NFL, NBA, and ESPN.
How much is YouTube TV monthly?
YouTube costs just $64.99/month which is a better offer than what you'd get from services like Hulu and Traditional cable TV. There are also no installation or hidden fees to worry about.

How to choose the right VPN for YouTube TV
Multiple Servers –  A VPN service with a vast network of US servers with streaming support makes for the best option. With so many options to choose from, you can stream from anywhere in the US with a fast connection that doesn't interrupt your streaming experience.
Superfast Connection Speed – Streaming content online requires a lightning-fast internet connection. You don't want to sit and wait around for unending buffering and interruptions while you watch your favorite show, so you should only go for VPNs that offer high-definition streams on YouTube TV.
24/7 Live Chat Customer Support  – Live chat customer support is the fastest way to get issues resolved, and when it comes to streaming, you may need to contact the customer support team every now and then. While a VPN service will provide multiple servers for streaming, not all servers will connect to YouTube TV. You will have to ask the customer service about which servers connect to YouTube TV and you will also need them to help you pick the servers with the fastest connection speeds.
Security and Privacy –  With your regular connection, you've got your internet service provider and the government watching your tracks. With a VPN service, you can block out these intruders including hackers. Look out for VPN services with high-grade encryption and security features that allow you to browse completely anonymous. In addition to that, you should look for a valid no-logs policy. A no-logs policy means that the VPN service won't store information like your location, IP address, and online activity.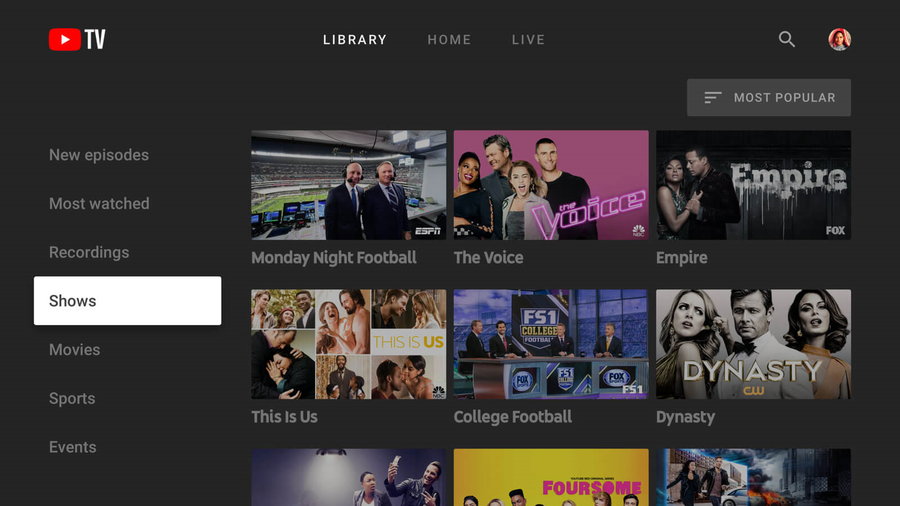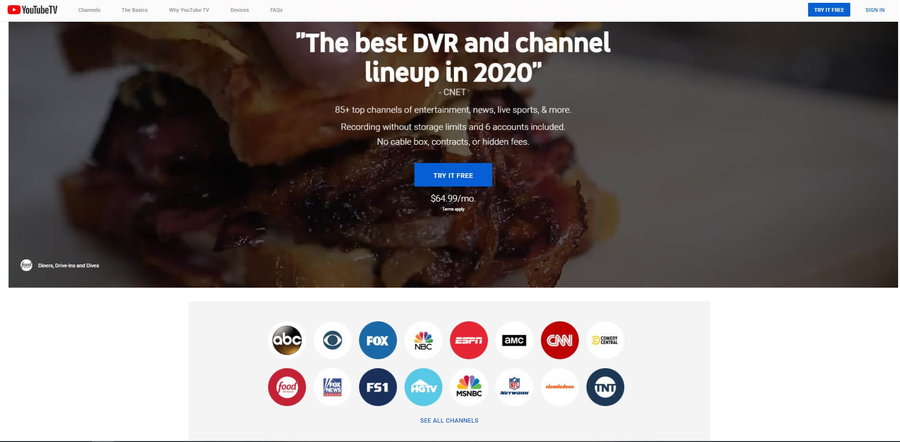 FAQs 
No, YouTube TV comes with a service charge like other streaming platforms. To gain access to its content, you would have to sign up for $64.99/month
How do I get a free trial of YouTube TV?
YouTube free trial is available to only new customers. Using a VPN won't be a problem. You can sign up to YouTube TV and add your PayPal account details or Google Play gift card details as a payment option.
Which streaming devices work with YouTube TV?
YouTube TV supports several streaming devices including Google Chromecast, Roku, and Apple TV. There are also apps available for Smart TVs and game consoles.
Can I get YouTube TV on my smart TV?
Yes. To get YouTube TV on your smart TV, you would have to download the YouTube TV app.
How many people does a subscription cover, and how many can stream at once?
A single YouTube TV subscription can cover up to six separate user accounts allowing each user to create a unique profile and customize their private libraries. Only 3 accounts are allowed to stream video content simultaneously.
How is YouTube TV different than YouTube Red?
YouTube TV is a streaming platform that replaces your cable-TV featuring a mix of cable TV channels and broadcast networks at $64.99/month. YouTube Red (now YouTube Premium) is simply an extension of the main YouTube platform that allows you to watch YouTube videos without getting interrupted by annoying ads at $11.99/month.
Read More: How to Unblock YouTube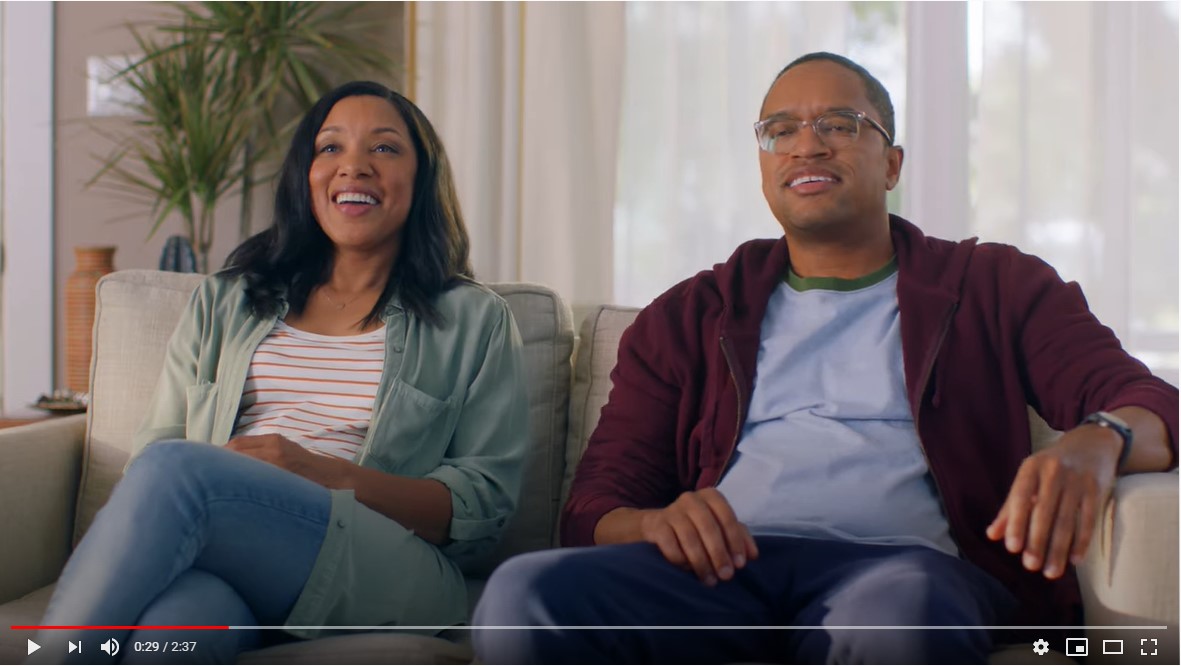 And the best VPN to use with YouTube TV is…
The aforementioned VPNs are the best options for streaming YouTube TV. They have the best track records including a vast network of US servers for you to stream from anywhere in the US. They also offer top-notch security features that keep you secure while you watch your favorite shows and movies.
Read More: New To VPN? Read Our Complete Guide for VPN Beginners