Best VPN for Netflix
For users in
-
Always-on Ultra-fast Online VPN for your Privacy
Stops Malware, Ransomware and Viruses for your Protection
Cloud Based Internet Management and Filters for your Control
Which VPN works best with Netflix?
While VPNs are most commonly used for security purposes or to help people enjoy online privacy and anonymity, they have some added bonuses too. VPNs can be very useful for streaming platforms like Netflix, letting you enjoy unrestricted access to all of your favorite movies and shows from around the world, and this guide will help you find the very best VPNs for Netflix.
It's amazing to see just how big Netflix has become and how easy it is nowadays to access all kinds of content at the touch of a button, but many users don't realize that Netflix enforces various geo-restrictions on much of its content. Depending on where you are, you'll see different movies and shows available on Netflix.
Netflix in the US, for example, has a totally different library of content compared to Netflix in the UK, France, Canada, Germany, Australia, or other countries. Each region has its own exclusives, and sometimes, the best shows you want to watch might not be available in your area. However, VPNs can solve this common problem by letting you connect to servers around the world.
Short on time? Here's a summary of the best VPNs for Netflix
How to Choose the Best VPN for Netflix
When searching for the best VPNs for Netflix, there are a few key features you should look out for. One of the most important features is the number and location of servers. VPN providers with larger server networks are usually the best for Netflix as they give you more options in terms of different countries to connect to. For example, if you want to access Netflix France, you need to find a VPN with servers in France, and if you want to access Netflix US, you need to find VPN with servers within the USA.
Speed is another big factor to consider. Some lower-quality VPNs may cause your internet speed to decrease, but the best Netflix VPNs can help you keep your speeds fast enough to handle the HD streaming of movies and shows offered by Netflix. Netflix uses between 1GB and 3GB per hour for media streaming, so speed really is one of the most significant factors to consider.
Customer service can be another big factor. If you have any issues trying to connect to Netflix or need some help figuring out how to make your VPN works with Netflix, it's always useful when you can simply head over to the provider's site and read through a step-by-step guide or contact a customer support agent for assistance.
Start Watching Netflix US Now in 3 Easy Steps
Set up a VPN that works

Download your VPN after completing the simple sign up process and then install it to your device. This will allow you to reach geo-blocked sites including Netflix US.

Connect to a US server through your VPN

Launch your newly installed VPN and access the server list. Find one located in the US and connect.

Start Netflix and choose your program

If you haven't yet, sign up for Netflix, log on and you should be able to see the US library.
Best VPN for Netflix
Here are our reviews for the top 3 VPNs for Netflix.
Here Are The Best VPNs For
Netflix

Reviewed & Compared December 2020

In the world of VPNs, one brand stands out above the rest for its speed, security, and features, and that brand is ExpressVPN. It's one of the best known and highest rated VPNs in the business, offering a huge server network, state of the art security encryption, and proven Netflix compatibility all over the world, making it a great choice for anyone looking for the best VPN for Netflix.
Speed and Performance
One of the top qualities of ExpressVPN, when compared to other VPNs, is its lightning-fast speeds. With servers in a grand total of 94 different countries overall, ExpressVPN has one of the biggest networks around. This feature is perfect for Netflix users who want to access different Netflix content libraries from all over the globe.
Privacy
ExpressVPN is also one of the best VPNs around in terms of security and privacy. It does an amazing job of masking users' IP addresses and replacing them with secure, untraceable IPs from far and wide. For anyone who wants to keep their internet activity private and anonymous, ExpressVPN is a terrific choice of VPN.
Customer Support and Ease of Use
In an ideal world, you won't need to contact the customer support of ExpressVPN, but if you ever do encounter any issues or need any help with set-up or something else, this provider has a really comprehensive help center, complete with detailed guides, tutorials, and more to talk you through all the features and common issues. There's also a live chat system and email you can contact.
Pricing and Payment Options
Since ExpressVPN is one of the best-known brands in the business and excels in every key area, many people assume it must be one of the most expensive options on the market. ExpressVPN has quite competitive prices. It's not the cheapest VPN out there, but it's not the most expensive either. It falls somewhere in the middle with its range of 1-month, 6-month, and 15-month plans. You can pay with a range of methods, including credit cards, Bitcoin, and PayPal.
Netflix
ExpressVPN really caters to Netflix users. The brand's website even has a whole section dedicated to Netflix. The site explains how it can help you access US Netflix or Netflix content in other countries with ease, and talks you through the process. They even offer a 30-day guarantee to let you test it out before committing.
Pros:
One of the most trusted VPNs for Netflix
Peerless security and privacy
Servers in 90+ countries
Bottom Line
With its vast global server network, blazing-fast speeds, and peerless security settings, ExpressVPN gives you everything you want from a VPN for Netflix. It works flawlessly with the streaming platform, making it super easy for all users to connect to different servers and access exclusive streaming content in an instant.

Just like the name suggests, Cyber Ghost allows you to become a 'ghost' online, masking your IP, hiding your identity, and letting you browse anonymously wherever you go. It's renowned around the world for its impressive security and privacy features, along with its no-logs policy. Thanks to its strong server network, it's also one of the best VPNs for Netflix, too.
Speed and Performance
Internet speeds always need to be taken into account when getting a VPN. In the case of Cyber Ghost, you won't need to worry about any speed drops thanks to the provider's huge server network and more than 6,000 servers spread out across over 90 different countries.
Privacy
Cyber Ghost puts privacy first. This VPN will guarantee that you remain totally hidden and absolutely anonymous whenever you go online. It comes with industry-leading security settings and high-quality privacy protection, coming complete with an ad-blocker and leak protection as well.
Customer Support and Ease of Use
If ever you find yourself needing some assistance while using Cyber Ghost, you can go to the brand's official site and look at its in-depth help and FAQ section, where you should be able to find answers to the problems you're encountering. It's really easy to use VPN overall, and there's a live chat help feature should you need it.
Pricing and Payment Options
Cyber Ghost offers three different subscription plans: 1-month, 1-year, and 2-years. The longer plans are cheaper overall, so you can save plenty of money by opting for the 2-year plan. In terms of payment methods, Cyber Ghost lets you use everything from cryptocurrencies like Bitcoin to PayPal and cards.
Logging Policy
There are some VPNs out there that store user data and make logs of user activity, and many people don't want to deal with that. Fortunately, Cyber Ghost has a strict no-logs policy, ensuring it will never track your actions online or log any kind of information about you as a user.
Pros:
More than 6,000 servers
One of the best VPNs for privacy and security
Strict no logs policy
Bottom Line
Cyber Ghost is a top-quality VPN for Netflix that covers all the bases in terms of what you would want from a VPN. It's strong, secure, speedy, and reliable, with a leading customer support department and a global network of high-quality servers, that gives you access US Netflix, UK Netflix, and Netflix services in countless other countries, too.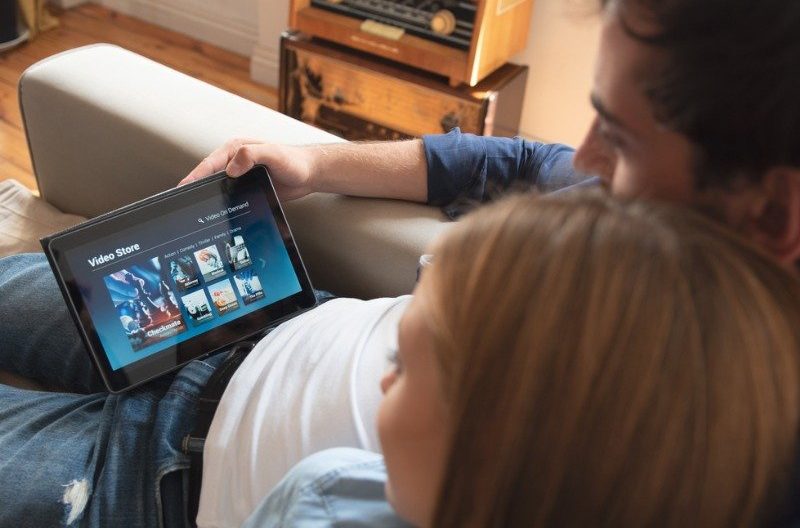 Renowned for its ease of use and impressive security features, Surfshark is a highly trusted VPN that works across a vast range of devices, such as computers, Macs, phones, and tablets. It's one of the best VPNs for Netflix thanks to its vast server network and reliability ratings.
Speed and Performance
Surfshark offers about 1,700 servers spread out across more than 60 countries. It's not the biggest server network in the VPN industry, but it's certainly not the smallest either, and Surfshark's network is more than large enough to offer impressive speeds and great all-around performance on any device.
Privacy
In terms of privacy and security, Surfshark does a terrific job. It comes with a lot of great features, both basic and advanced, in order to protect its users. There's a Camouflage Mode, for example, that will ensure your IP address is hidden at all times, even from your ISP. It also offers a NoBorders mode to access the VPN in restrictive regions. You'll also get an ad blocker and 256-bit encryption with Surfshark.
Customer Support and Ease of Use
Customer support is another great advantage of choosing Surfshark as your VPN. It offers a 24/7 live chat system where you can simply open up a chat window and start talking with a customer support representative in a matter of minutes. There's also an option for email support.
Pricing and Payment Options
In terms of pricing, Surfshark offers three different plans: 1-month, 1-year, and 2-year. The 2-year plan is the cheapest overall, but the 1-year plan is great value, too. You can also get big discounts with regular deals and coupons from this brand, and you can pay with a variety of payment methods like PayPal, Google Pay, and cryptocurrencies.
No Device Limit
One of the most unique benefits of Surfshark is that it has no limits in terms of the number of devices you use it on. So, you can share the account with the whole family and have as many devices as you like all connected and protected at the same time. This lets multiple users enjoy Netflix streaming, torrenting, anonymous browsing, and more.
Pros:
Affordable plans
No device limit
Impressive privacy options
Cons:
Not the biggest server network
Bottom Line
Overall, if you want a safe and secure VPN for Netflix that lets you and the whole family connect in an instant and enjoy unrestricted access to US Netflix or other Netflix platforms from around the world, Surfshark is a reliable and proven choice.
Summary
If you love all the movies and shows Netflix has to offer and want to be able to enjoy them without any limits or restrictions, getting one of the best VPNs for Netflix is a great way to start. You must be careful, as there are lots of VPNs out there that simply aren't strong enough to get around the Netflix geo-blocks. However, all the providers listed above have proven to be highly effective for Netflix viewing.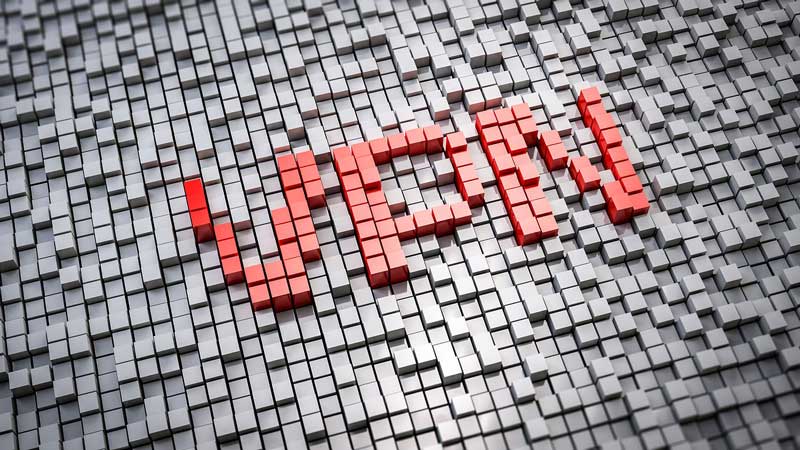 FAQs about VPN for Netflix
 How to Use Netflix with VPN
Using a VPN for Netflix is surprisingly simple. All you usually need to do is make an account with your chosen VPN, load up the software or app, connect to a server in your chosen country, and then log into Netflix like usual.
What VPN Works with Netflix
Many different VPNs will work with Netflix, while others won't. It all depends on the brand. Leading VPN providers like ExpressVPN, Cyber Ghost, and NordVPN have all been proven to work with Netflix.
Why You Need a VPN for Netflix
A VPN for Netflix can help you access content that would usually be blocked or restricted to certain regions. This lets you enjoy unlimited access to movies and shows, no matter where you are.
Read more about how to access banned site when traveling in China
Is it Illegal to Use a VPN for Netflix
No, in general, it's not illegal to use a VPN for watching Netflix. However, the rules and laws are different from one country to the next, and some countries are trying to outlaw VPN usage entirely.
What is the Netflix VPN Ban
In recent years, Netflix has started to crack down on VPNs, making it harder for certain VPNs to access its services. Users on lower-quality VPNs may find themselves greeted with a 'ban' or 'no access' message when trying to use Netflix. However, a good quality VPN for Netflix can help you get around the ban.
Are There Free VPNs for Netflix
There are some great free VPNs out there, but the vast majority of them come with strict, limited data caps, only letting you use a set amount of data per week or month. Streaming just one episode of a show on Netflix can use up all of that data, so even if you wanted to use a free VPN for Netflix, you wouldn't be able to watch much content at all.
How to Setup a VPN for Netflix
Setting up a VPN for Netflix varies depending on which provider you use, but in general, all you need to do is follow the steps to create your VPN account and download the necessary software. Once you're all signed up, simply open the software, connect to a server, and then load Netflix as usual in your browser or via an app.
Quick Guides: How to Watch Netflix on Different Devices
Computer (PC or Mac)
Download, install, and launch your VPN through your PC or Mac computer.
Connect to a US server.
Open Netflix and enter your username and password.
Smartphone (iOS or Android)
If you have an Android phone, visit the Google Play store. If you have an iPhone, visit iTunes.
Chose a VPN, then download it and install it.
Connect to a US server.
Go to the Netflix website and start watching.
Important: Using the Netflix app can override your VPN settings and make it impossible to watch US Netflix. Use your browser to log on Netflix instead of the app.
Amazon Fire Stick
Download a VPN app through the Amazon app store.
Connect to a US server through the app.
Go to Netflix and start streaming.
Smart TVs
Your Smart TV has its own app store. Find your chosen VPN app there.
Install the VPN app to your TV and log in with your membership.
Connect to a US server.
Go to Netflix and you're ready to watch.
Game Consoles
XBox and Playstation, don't support VPN apps, but you can connect separately. This is how:
Share your internet connection with a computer connected to a VPN
Use a router connected to a VPN app
For directions on how to do this for individual VPNs contact their customer support or visit their website and follow the outlined instructions.