How to Protect Your IP Address
For users in
-
Always-on Ultra-fast Online VPN for your Privacy
Stops Malware, Ransomware and Viruses for your Protection
Cloud Based Internet Management and Filters for your Control
Personal privacy is becoming a threatening issue for more and more people around the world. It seems like the only real way to stay safe is to stay off anything connected to the internet.
Can you imagine life without your phone, computer, or tablet? Obviously, we need these for many parts of our life. How then, can you protect yourself?
You can do this by remaining anonymous online by protecting your IP address.
Learn how with these five ways below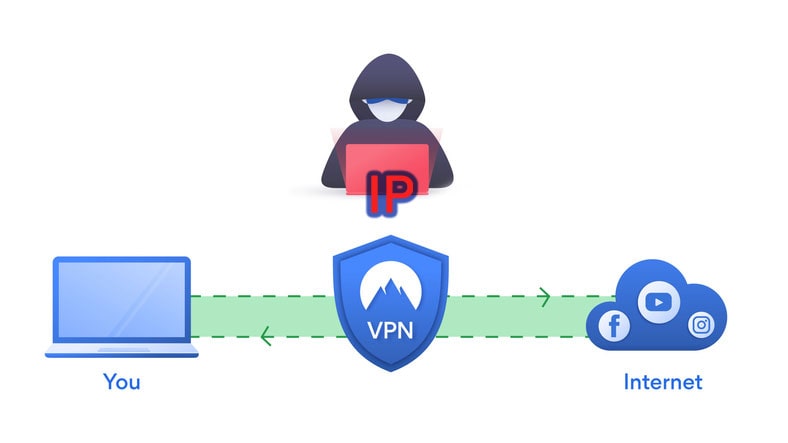 5 Simple Techniques to Protect Your IP Address
Download and Install a VPN
The very first step to ensuring that your IP address is cloaked is by downloading one of the top VPNs on the market. This will help you in a variety of ways:
Giving you a proxy IP address
Use a powerful encryption process for security
As you can see, changing your IP address is just one of the many benefits of using a VPN. Cyber security is a big aspect of VPN advantages. All you need to do is go through the simple process of setting up a VPN and then you are given access to server locations all over the world.
Certainly, you've seen the need for a VPN but you're probably still unsure of which to get, since there are plenty on the market. We are here to help you settle that question. Check out our top VPNs based on security, speed, and features, here.
Of course, you could always decide on using a free VPN, but you will find that it isn't as secure, fast, and reliable as the paid versions. Free VPN services are provided to you from those who also have a paid version. That means that they intentionally make them subpar so that you want to buy their paid version. Also, they have built in a way to make money from you somehow, even if you aren't paying in money. This isn't devious, it's just business. For this reason, we want to strongly advise against free VPNs and check out our list of the affordable paid versions instead.
Best VPN's to protect your IP
Protecting Your IP Address isn't Just for Criminals and Whistle Blowers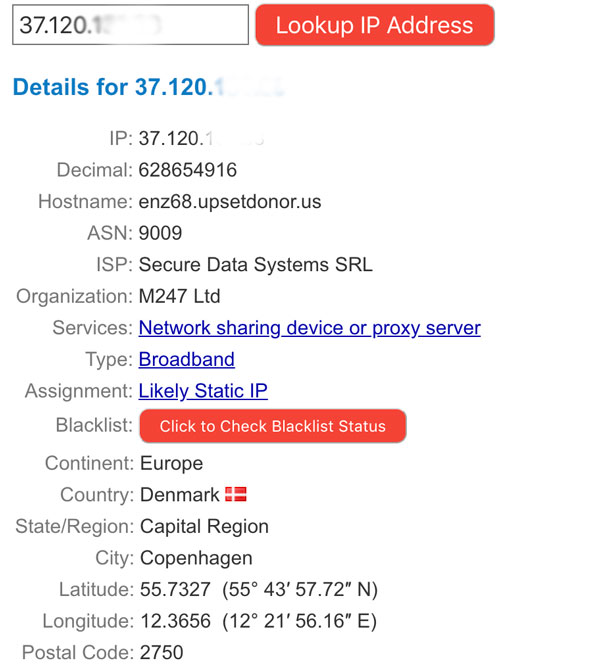 In fact, cyber security is a big reason why many people use it. We want our privacy and there is nothing wrong with that. The threat of ID theft and hacking is stronger than ever and using a VPN can help to protect us from that threat.
Investing that a small amount of money each month into a quality VPN will effectively protect your IP address from hackers. Attaining your IP address can help hackers get access to your personal information after just a few more steps.
You Can Use a Proxy (Although they're not as fast as a VPN)
The other alternative to using a VPN is to use a proxy server to connect to. They will protect your IP address and cover your internet activity by rerouting it to a different server. Although this does work, they take control over your internet and this can severely diminish your speeds.
The downfall of a Proxy
Yes, proxies can protect your IP address. Beyond that, the benefits that VPNs offer just aren't a part of the benefits of a proxy.
Proxies are extremely slow.
Proxies aren't secure.
Proxies don't use data encryption.
Proxies don't fully conceal all internet activity.
Use Tor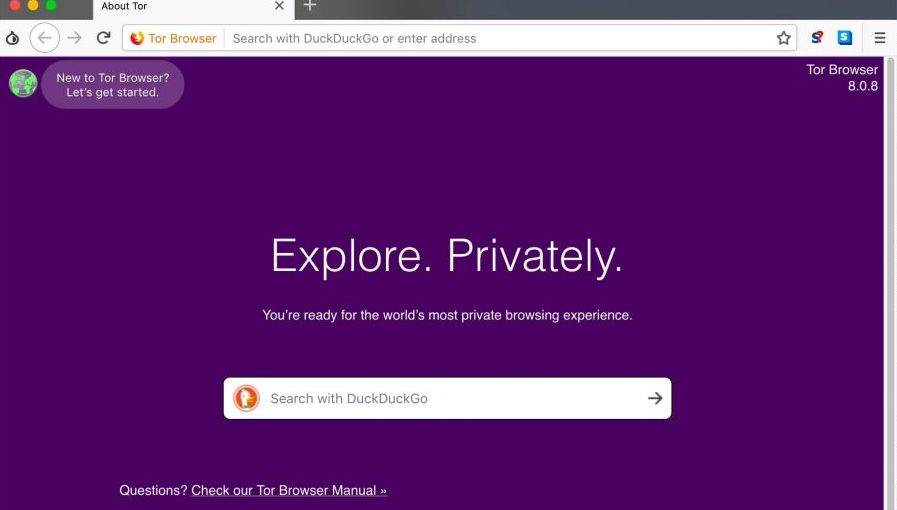 Also known as the "Onion Browser", Tor is a free service that allows users to connect to server networks anonymously. Just like a VPN, it will change your IP address so your location is not shown.
Obviously, you can still access completely innocent sites through this browser but again, like a proxy, Tor has a slow connection. This is because in order to keep your browsing anonymous, they bounce your data from server to server before connecting you to your desired site.
Cell Phone Networks
Although this is a sure way to use a different IP address than your computer, it is severely limited in its abilities. It should only be used as a last resort.
Connect through Someone Else's Wi-Fi
You can also just connect to a free Wi-Fi service at public areas, but this sets you up for a slew of other problems. These Wi-Fi connections have no security and anyone else on this network can have access to your information.
This only makes you need a VPN service even more, as it will protect you from hackers while using an unsecured Wi-Fi connection.
Short Reviews of the Top 3 VPN's for Protecting Your IP Address

The best thing about Express VPN is that their location gives them a lot of liberty when it comes to privacy. It is in the British Virgin Islands and their laws help keep their policies legal. The fact that they don't have to keep logs of your activity goes a long way towards keeping your privacy and helps to ensure your IP address stays as anonymous as possible.
Express VPN is one of the best VPNs we've found in terms of speed and anonymity when it comes to protecting your IP address.
Pros
Best in-class encryption
Competitive prices for longer plans
Detailed guides and customer support
Cons
Cheaper options are available

If you are a skeptic by nature, you'll love CyberGhost. Their IP leak protection can prove to you that your IP address isn't discoverable. They have plenty of speed, servers, and security to cover any browsing necessity.
They use servers in over 60 different countries to give you plenty of options for location. You can also choose your protocol for security between PPTP, OpenVPN, or L2TP-IPsec. It's been around for 15 years and has successfully beaten every wave of new privacy laws.
Pros
Fast and reliable
Thousands of servers worldwide
Highly affordable
Cons
Doesn't always work in China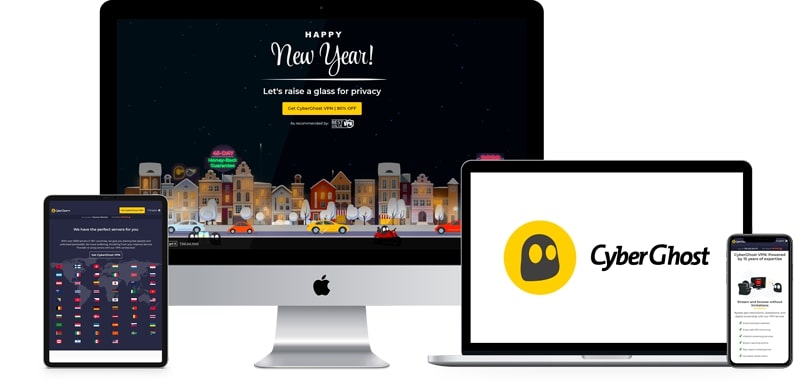 Their website claims to give you no buffering, no snooping, and no boundaries. This means that you will enjoy fast connection speeds. Your internet activity won't be snooped on due to their security protocols. And you won't be bound to one area of the world because of location.
Pros
Countries: 100+
Up to 6 devices protected simultaneously
Free Remote Firewall